I worked in Yemen for seven months. The last weeks were particularly demanding and touching. There was heavy rainfall and flooding. One day in the evening, the door of our emergency room was opened: A father carried his eight-year-old son in. The parents had saved him from drowning in the floods.
He was unconscious and cold. We immediately started with the stabilisation: Warming up, controlling cramps, stabilising circulation, securing respiratory airways. It was extremely complicated, but we made it possible. After two hours the boy was better and we transferred him to the larger hospital in Sanaa. Four days later he was dismissed. Laughing and healthy. One of my most beautiful moments.
But the rain was only one of the many disasters in the Yemen: war, poverty, high child mortality has disrupted normalcy for years. 20 million People are dependent on humanitarian aid. Doctors without Borders have been on the ground for years.
Through flooded roads and persistent petrol blockades, there were patients who took two weeks until they reached us. It was often far too long, much too late. Numerous children came with serious infections and malnutrition to our hospital. They were often so seriously ill that the emergency medical care rooms were risky like the tightrope acts. The doctors put all their energies into saving the children, by taking advantage of every opportunity, no matter how small, and experienced medical miracles more than once.
Again and again, in these hours, I became aware of how different the living conditions in our world after all.
Health is such a valuable resource and it is so important that the United Nations has included it as Goal 3 among the 17 Sustainable Development Goals (SDGs). I am glad that I can work with Doctors without Borders and my actions could contribute to this. I have learned a lot in Yemen. Despite going through the hard reality, medical miracles that happened every now and then makes one believe in the magic of life again.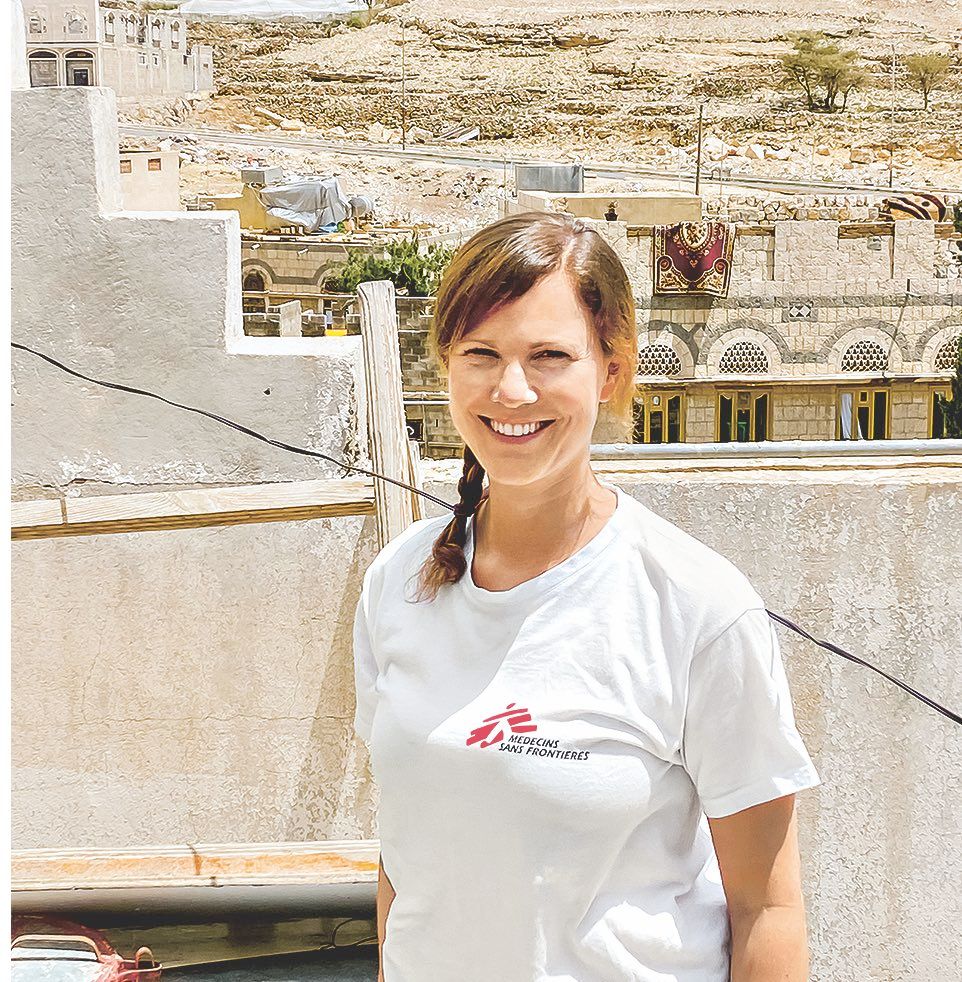 My Yemeni colleague Maged once asked me what we call it in German when new-borns smile. I rattled down my learned definition: "Spontaneous reflex smile, not emotionally linked ..." Thereupon Maged smiled and said: "Well, we say here that the angels from heaven come down and play with the new-borns – and they smile." So touching – just like my whole assignment in Yemen!
By the way: If you would like to know more about it, you are welcome to look up in the podcast of Doctors without Borders. I will be pleased if you would like to support our worldwide work with your small donation if possible.
Join in:
Subscribe to Doctors Without Borders podcast "Emergency room" - to be found everywhere where podcasts are available. And please donate.
More at: www.aerzte-ohne-grenzen.de
Donor service telephone: 030 700 130 130
Headerpicture: ©msf