In order to achieve the goal of Agenda 2030, cooperative and strong partnerships are needed on all levels and between different governments, the private sector, the civil society and other parties.
Goal 17 underlines the importance of global macroeconomic stability. More prosperous economies such as the EU can benefit in developing countries through mobilisation of public and private resources and national and international support. These resources can be both financial and non-financial.
Moving from the classic north-south divide, a global partnership must sublimate inequalities. For example, through global transfer of knowledge, increase developing countries' exports, equitable and fair trade, investments in renewables, improved tax collection, sustainable technologies for all and strengthening innovation
Most Related SDGs
Partnerships among all the 17 Goals are necessary for achieving SDG17. Vice versa, SDG17 has an influence on all other goals.
Facts and Figures
· Increased investment of up to 155.5 billion for bonds in sustainable business areas (green bonds) from 2017 to 2018
· 79% of exports from low income countries enter high income countries as duty free.
However, in recent years, the net ODA has declined with many countries decreasing aids and grants. ODA is essential to achieve the 2030 Agenda, to remove inequalities, to promote decent work and to remove poverty and hunger. It is high time that citizens and communities call upon their governments to take stronger and swifter action and contribute to ODA to achieve the SDGs.
Best Performing Countries in SDG17: Partnerships for the Goals
Argentina, Lesotho, South Africa, Botswana, Bosnia-Herzegovina, Croatia and Ukraine
Join in
each month choose one SDG to follow
read up on the selected SDG on our Goals page
follow NGOs or organisations working on that SDG and see how you can individually join in to help achieve the SDG
Editor's Tip: Join the UN SDG Book Club here and get connected with readers and books on SDGs.
Book Recommendation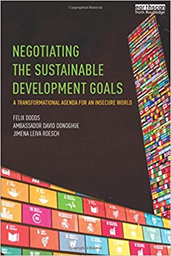 Read this insider view into the negotiations and global policy agendas surrounding the 17 UN SDGs which is going to shape the development paradigm for years to come.
---
OUR PARTNER FOR SDG 17
Achieving more together. In this sense, together with our goal partners, we are spreading the sustainability goals even further.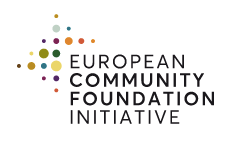 The European Community Foundation Initiative (ECFI) is dedicated to strengthening and promoting the community foundation movement in Europe. ECFI contributes to Goal 17 by helping community foundations all over Europe connect local actions to global aspirations, by applying their local knowledge and connections to mobilise physical, financial and human resources, towards the achievement of the SDGs.'