A three hours flight north of Oslo will take you to an inhospitable, cold, distant spot on the earth where even in July, temperatures are less than six degrees. Here lies Longyearbyen, the administrative centre of the Spitsbergen archipelago (Norwegian: Svalbard), belonging to Norway. Nearly 2,000 people live in this small town lying between the sea and snow-covered mountains. From one of the mountain slopes, a huge concrete block protrudes, equipped with an explosion-proof steel door. The perfect background in a James Bond film. Welcome to the best protected vault in the world: the Global Seed Bank of the Crop Trust.
Seeds for future in the depths of mountains
Behind the massive door, a 150 meters deep tunnel with reinforced concrete walls penetrates into the mountain and opens into a large white hall that looks like an underground cathedral.  At the end of the hall is another steel door and behind it, finally, the heart of the unusual structure: the vault containing 1,051,157 useful plant seeds.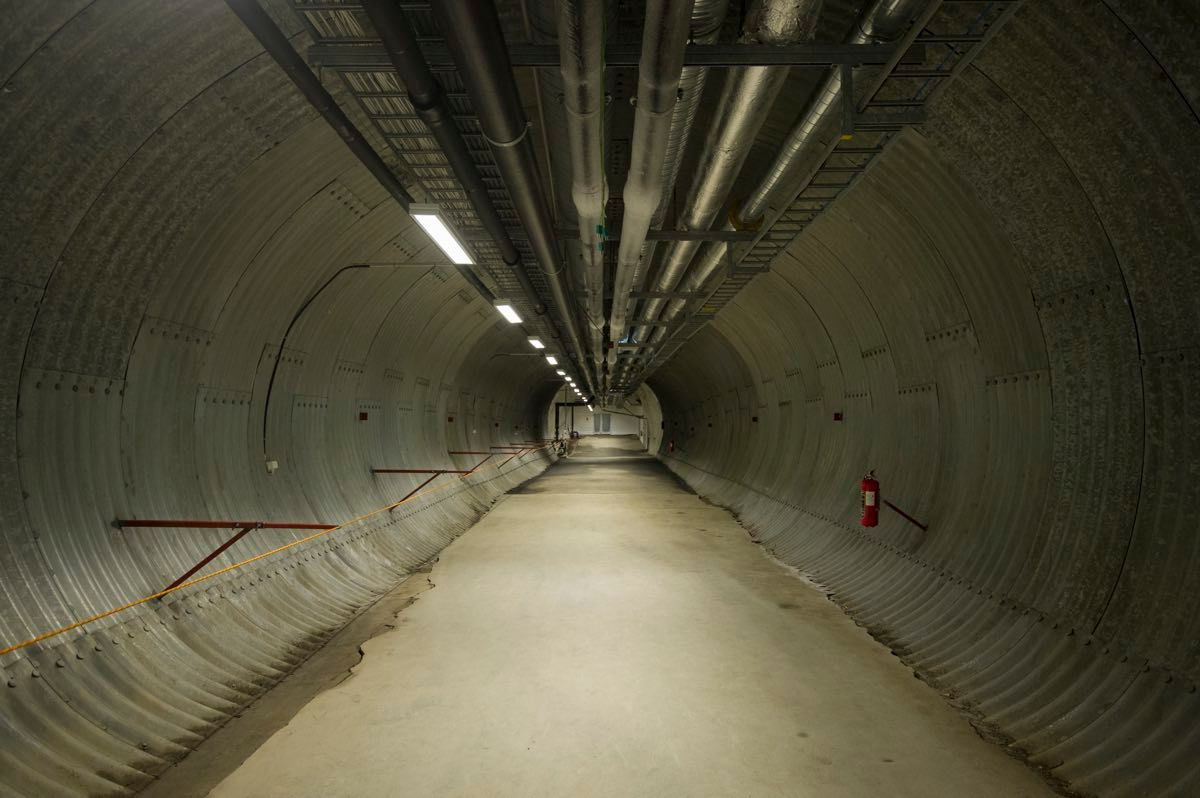 The walls are fitted with steel shelves full of plastic boxes, each one provided with a bar-code. Corn seeds from Latin America, potato seeds from Germany and thousands of rice varieties from South and Southeast Asia- the seeds are brought here from all over the world to be safely stored for centuries. Although 1,700 regional seed banks exist worldwide, these banks send their seeds to Svalbard- to keep a back-up copy in the world's safest safe!
High security wing for world food
The seed is protected from every conceivable danger by the most modern safety technology. There are surveillance cameras and motion detectors and highly sensitive sensors that measure temperature and humidity around the clock. The permafrost, which keeps the soil in this region frozen for over 100 metres, ensures a natural, permanent temperature of minus 18 degrees in the mountain; there is little moisture and no measurable radiation. Located at 130 metres above sea level, risks from sharply rising sea levels is also limited. Furthermore, Svalbard is geologically and politically stable. And last but not least, there is also a natural protection: roaming polar bears.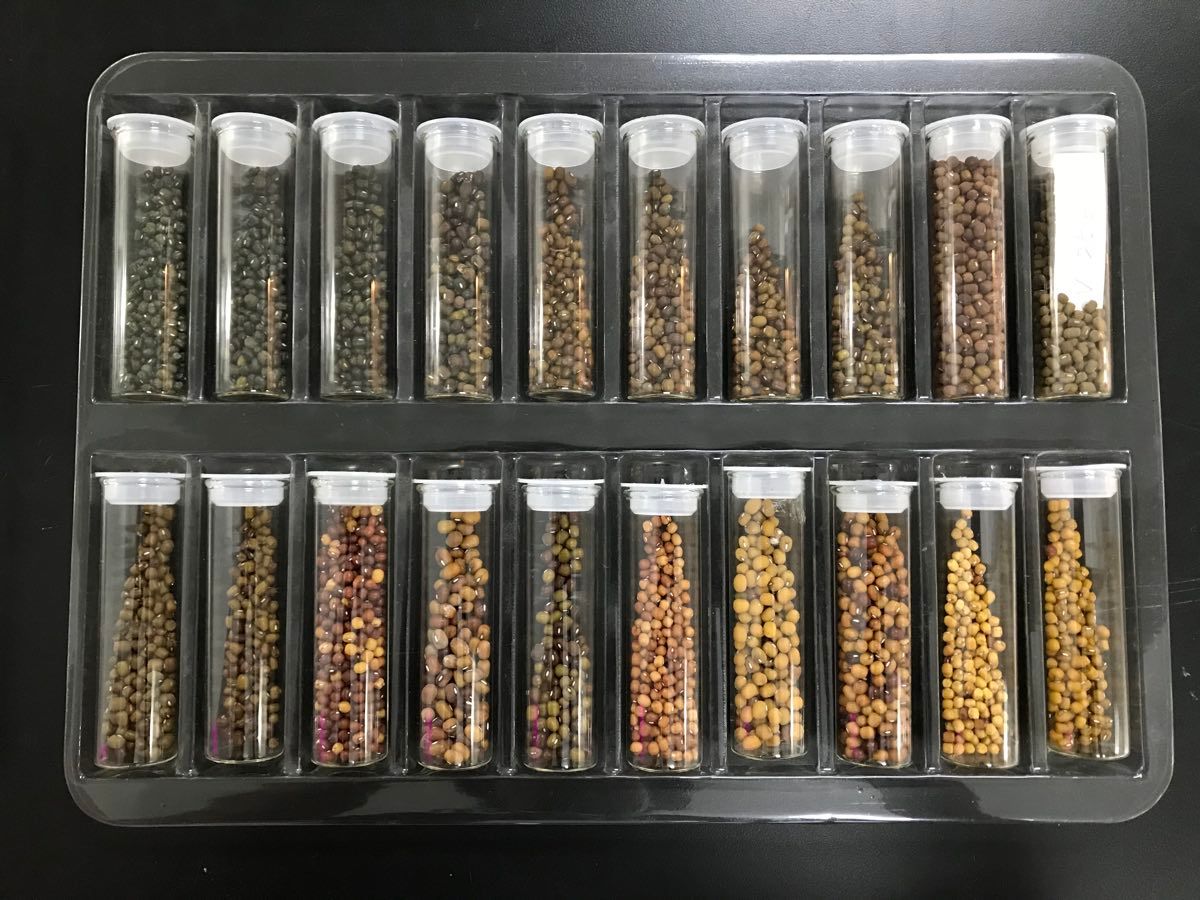 Foundation fund for crop diversity
The seed vault is owned by the Norwegian Ministry of Agriculture and Food and was established as a service to the world community. It is managed by the Global Crop Diversity Trust. The mission of the Crop Trust is to conserve global biodiversity and preserve as much genetic material as possible.
A major task to which Dr. Stefan Schmitz has dedicated himself since the beginning of 2020 as Executive Director of the fund. Food security and the conservation of plant genetic resources have long been at the heart of his work.  Previously, he was Deputy Director General and Commissioner for the initiative "One World - No Hunger" at the German Federal Ministry for Economic Cooperation and Development (BMZ), where he headed BMZ's work in the areas of food security, agriculture and rural development for more than 10 years.
"If we lose crop diversity, our food systems become less resistant to environmental and other shocks. Strengthening our food systems will not be easy," said the geo-scientist.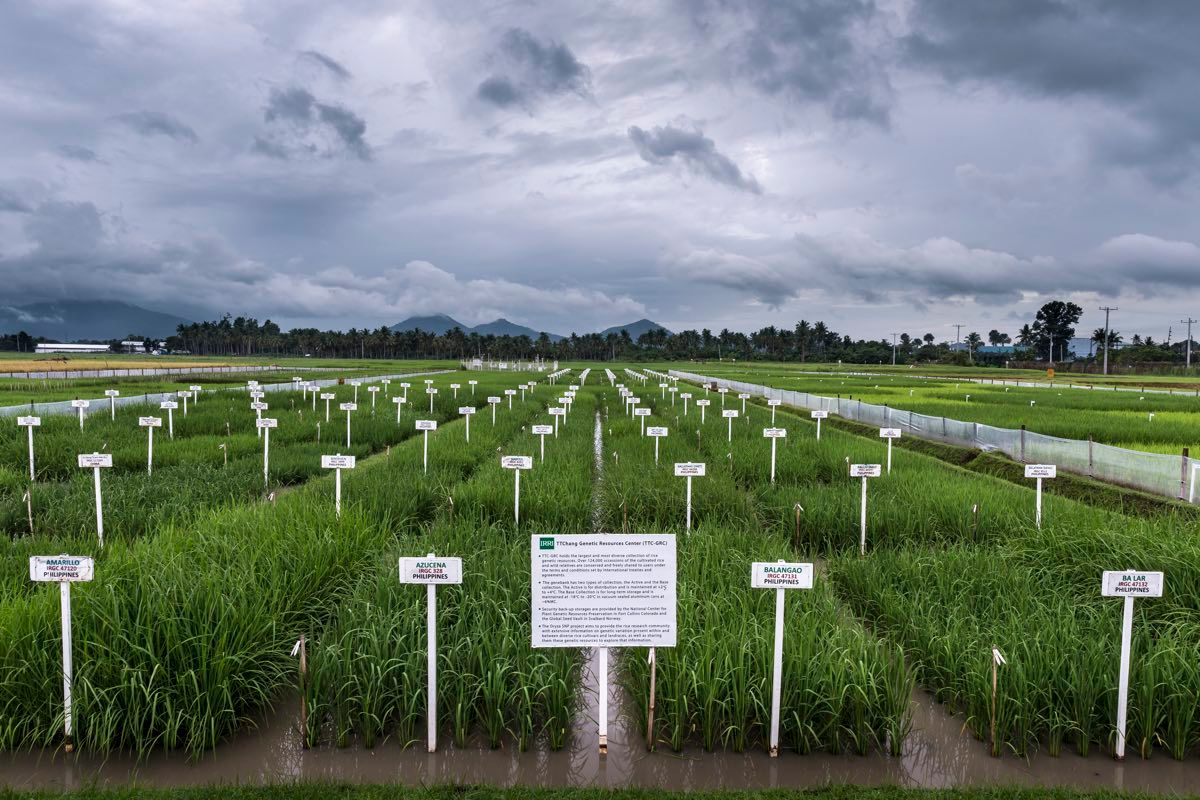 In times of climate change, it's all about helping agriculture keep up with climatic extremes. Biodiversity plays an important role in this, as it enables researchers to breed resistant and robust crop species that are able to produce high yields even under strongly changing climatic conditions. For example, plants from one part of the world where extreme climatic or environmental conditions prevail can be the answer to climate change elsewhere.
Variety of seeds for a growing world population
The reasons for a climate-resistant, adaptable agriculture are obvious: more than seven billion people live in the world today, in 50 years it could be over ten billion. They all live on vegetables, fruits, grains and meat from animals which also depends on plants. This means that in future more people will have to be fed with the same amount of land and water available. This is a fundamental challenge that can only be met with the diversity of seeds.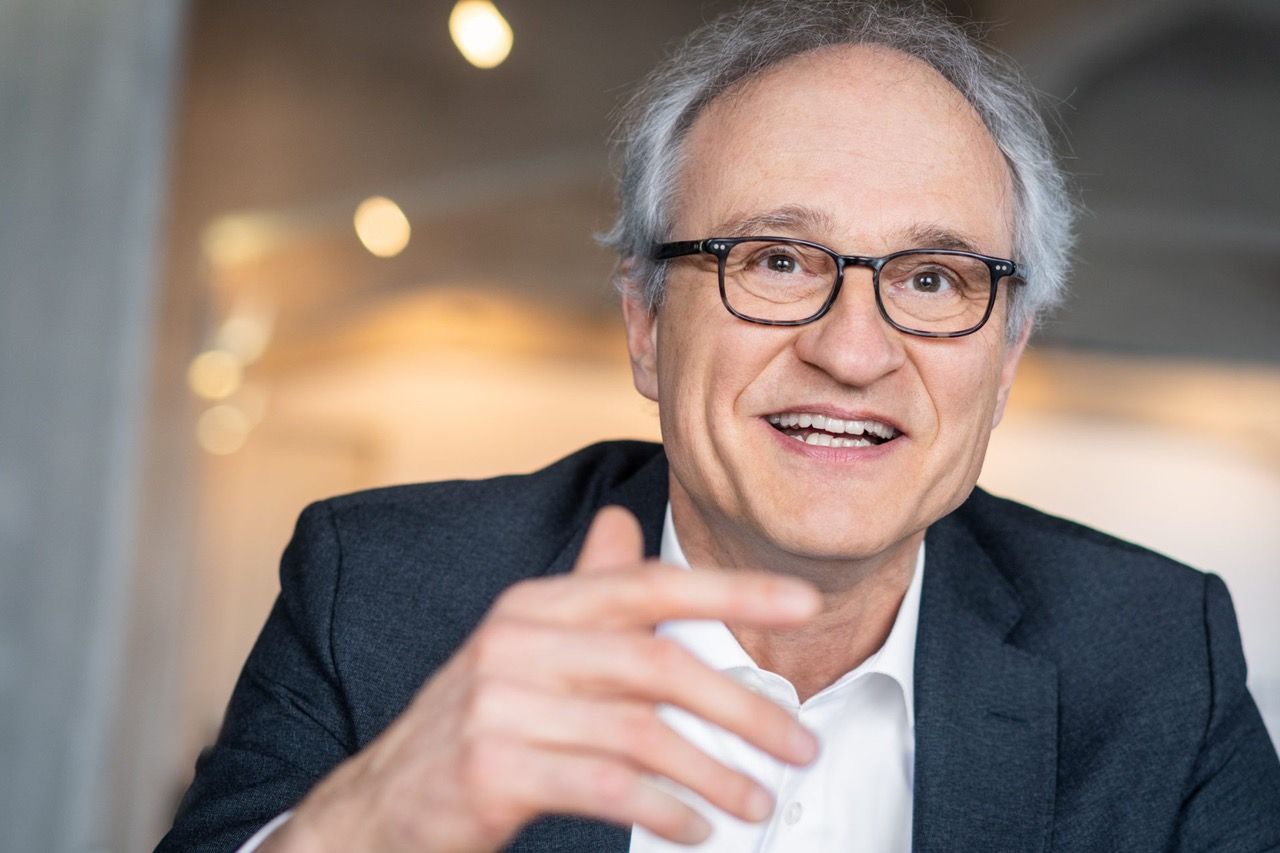 "The corona pandemic has shown that everything on earth is interconnected, that the challenges must be tackled together and solutions must be developed together," says Dr. Stefan Schmitz.
There are many answers and no patent solutions, but Schmitz is sure of one thing: "Nothing will succeed if there is no diversity of crops with which we can work. Together with 28 like-minded organizations, the Crop Trust has therefore signed the Charter of the Global Landscape Forum, a global community committed to a productive, just and healthy environment.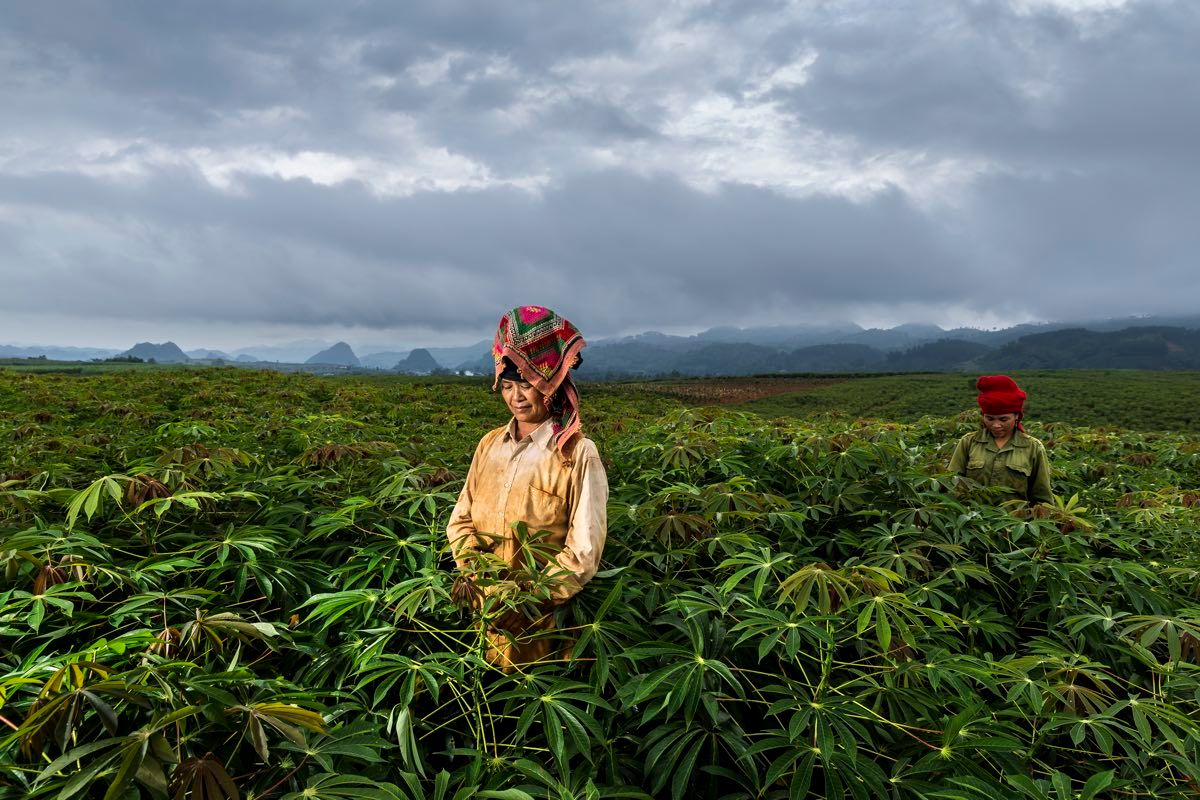 What is the Crop Trust?
The Diversity Crop Trust Fund or World Trust Fund for Crop Diversity was established in 2004 by the Food and Agriculture Organization (FAO) and Biodiversity International, and 129 countries have ratified this international treaty. Countries such as the Netherlands, Ireland and Japan have contributed to the fund, but also foundations such as the Gates Foundation or national institutes for agricultural research are among the donors. The headquarters of the Crop Trust is located in the former parliament building in Bonn, Germany- which is one of the largest donor countries. The fund coordinates the quality management of seed banks worldwide, establishes new ones, equips them and provides funds for the preparation of seeds and their transport to Spitsbergen.
Join in:
Promoting biodiversity is not only a topic for researchers. Everyone can make a contribution, for example by: giving preference to regional and organically grown fruit and vegetables; initiating or supporting urban gardening projects; designing gardens in a way that is close to nature, avoiding the use of pesticides, letting meadows grow; insect boxes for balconies and terraces; voting parties that are committed to nature.
Translation from German to English: Sayanti Sengupta