The woman with the green eyes looks seriously into the camera, her face is in a close up, speckled with small plastic particles. The picture makes a strong appeal that says: It has become so bad that we are covered by microplastics up to our faces. The idea for this self-portrait of the artist Swaantje Güntzel, with which she draws attention to microplastics in cosmetics, was developed by the marine protection organisation "Ocean. Now!" for their campaign "In Your Face". In the same way, portrait appearances were shown by many celebrities, like Ranga Yogeshwar or Luisa Neubauer, with microplastics on the face. With this idea, the artist has attracted a lot of attention around the topic of microplastics.
"I believe that art has a social responsibility ", says the Hamburg artist.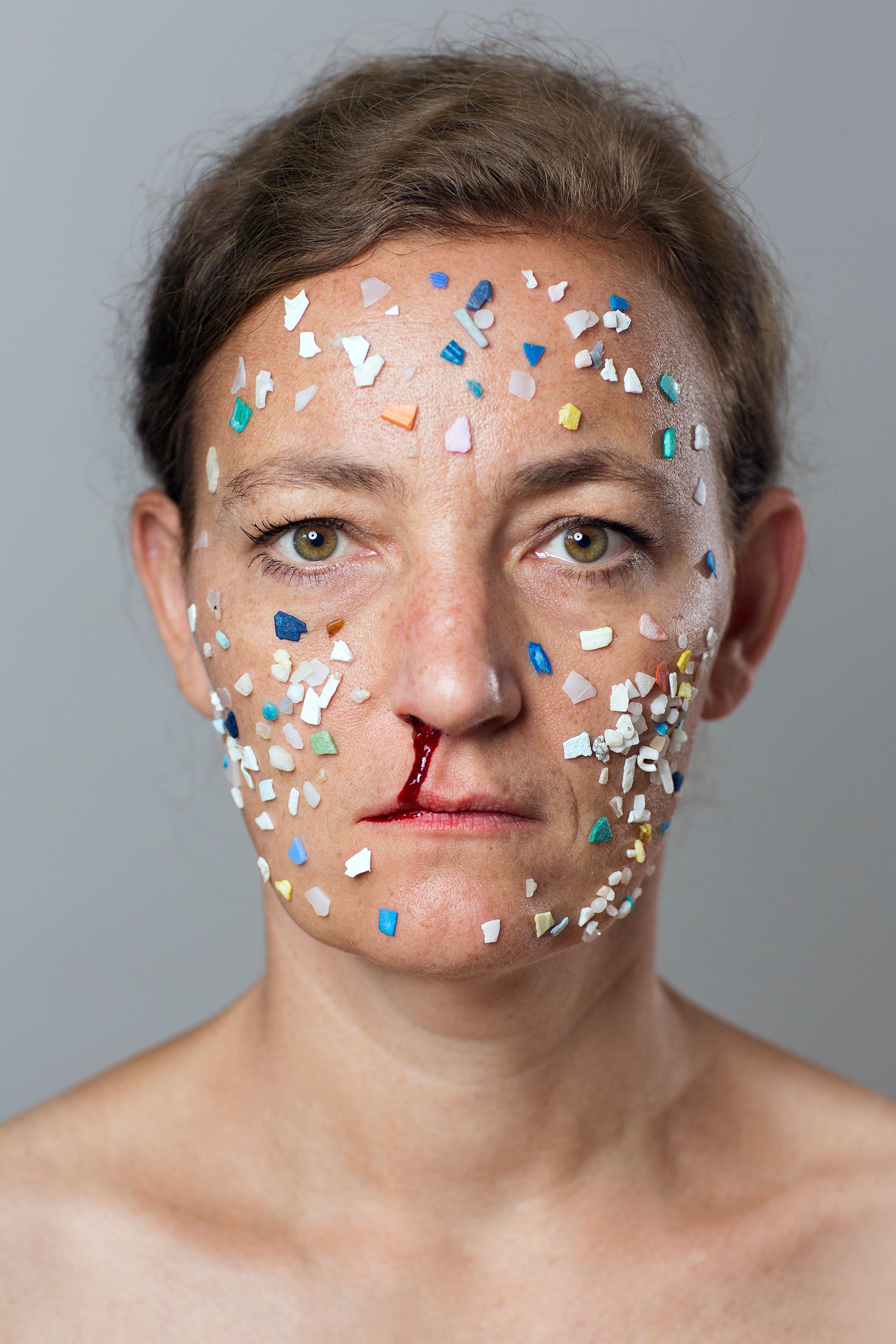 Managing plastic waste
Looking back over the last two years, the Hamburg-based artist sees the art world opening up to sustainable themes such as plastic waste and rubbish in seas. "This year I was asked to participate in more exhibitions than ever before," says Swaantje Güntzel happily. Her works deal with the relationship between nature and mankind, with a focus on the pollution of nature by plastic waste. Time and again the Hamburg artist was asked by her audience: "Is art allowed to do that at all? Can this even be called art? Major exhibition houses such as the Museum of Fine Arts Leipzig or the Gropius Bau in Berlin have a clear answer to this question: Yes!
Her exhibitions Zero Waste, in which Güntzel took part, and Down to Earth deal with waste and climate change respectively. This is a development that is both inspiring and exciting. "I notice that the reactions to these works are quite different, because it is now taken for granted that artists are dealing with the topic," says the artist.
This was not always the case. No one knows this better than the pioneer of this art form. For more than ten years Swaantje Güntzel has been showing the effects of human activity on nature in her works. For example, in her performance Plastisphere, with which she makes discarded and forgotten things visible again, she has collected plastic waste lying around in one place, only to distribute it again in an almost festive ceremony just a few hundred metres away. For this action, she was abused, spat on, beaten by the people: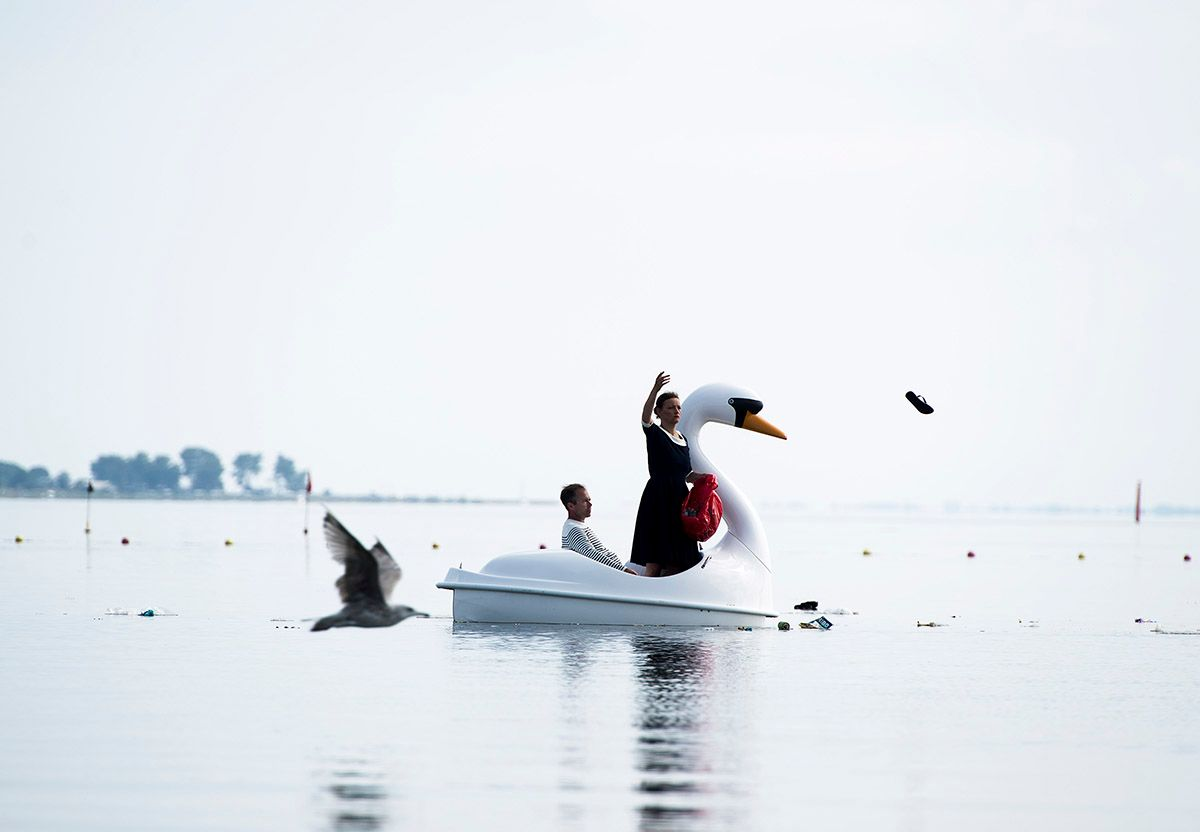 "I got a lot of feedback that I was ruining people's day."
At first she took it personally until she realised that it had nothing to do with her and her art, but was a basic attitude towards these issues. "We, as a collective, all contribute to the way the world looks through our behaviour, our consumption, our ideas about life. Our present is what we have created as humans."
Nature for self-dramatization
It is in such reflections that the anthropologist emerges in her. Before art she has studied ethnology and learned to observe society and its development attentively. In doing so, she discovers complex patterns of behaviour which are incorporated into her work. "Man has dissociated himself from nature" is her thesis. He sees nature as the backdrop for his self-dramatization – just think of the influencers on Instagram, who travel thousands of miles to a spectacular natural setting, only to photograph themselves there and leave again. Or the millions of those who forward these images to their mobile phones after a fleeting glance. "To re-create and reproduce images, a hundred thousand times over – that for me  is a perverted way to view nature.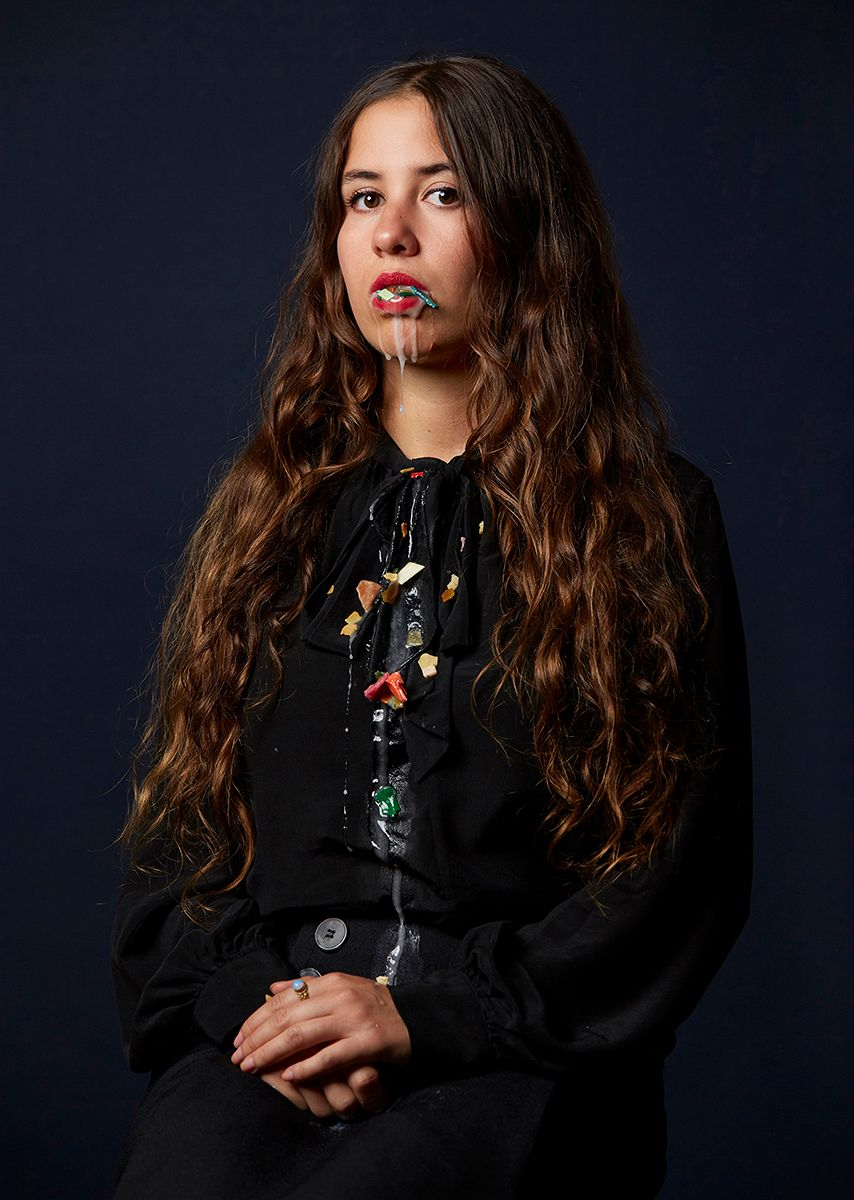 Species extinction, climate change, plastics in oceans
Art can touch people and show perspectives, break taboos, shake them up, irritate and inspire. And thus art can take a different approach to the major issues of the present day, such as climate change, the extinction of species or the pollution of the seas through sculpture, and even counter them with aesthetics. This is how emotions come into play. Perhaps they have an even stronger effect than all the knowledge and facts that have been presented and available for a long time.
Join in:
Switch to microplastic-free alternatives, gradually rid your wardrobe of synthetic fibres, shop regionally and as far as possible unpacked, take part in challenges such as "plastic-free month" and spread the word among your friends.
Works by Swaantje Güntzel can be seen until 22 November 2020 in the exhibition [INSTANT] LANDSCAPE at the Städtische Galerie Eichenmüllerhaus in Lemgo. Further information: www.eichenmuellerhaus.de
www.swaantje-guentzel.de
Header image: ©Swaantje Güntzel, Photo: Henriette Pogoda
Translation from German to English: Sayanti Sengupta