Germany is one of the most industrialised nations in the world. High end cars, high tech factories, cutting edge research labs, state of the art facilities- they have it all. And they are now catching up with the green energy market, in their bid to produce clean energy from renewable resources, that provides affordable energy while minimising the carbon footprint.
Among several different steps towards a green energy transition, the German Energy Solutions Initiative is worth mentioning. The initiative, coordinated and financed by the German Ministry for Economic Affairs and Energy (BMWi), supports and promotes small and medium-sized enterprises (SMEs) which offer energy solutions and helps them to penetrate foreign markets with their energy innovations.
Of the different German energy solutions that are promising, we present here five innovations that have the potential to greatly impact the energy ecosystem, not only for the country, but beyond borders.
1) Instagrid and Portable Electricity: Instagrid's solution offering a portable electrical power supply is a dream come true for many. Neat and compactly designed products that are portable, light and waterproof, with power supply that lasts an entire work day, is exactly what one needs for a camping trip or a food truck in the middle of a market. And what's more is that they are completely noise free and promises a power quality better than the good old wall socket!
2) Voltstorage: A clean and efficient energy storage solution from Voltstorage proposes an electric storage device for private households that captures and stores clean solar power during the day to be used later when the sun is not shining. With renewable energy available 24/7, this device can helps stabilise the grid. It claims to have a long service life without the loss of capacity inlike traditional energy storage systems. Storage owners also receive a recycling bonus of 100 euros when they return their VoltStorage device at the end of its life.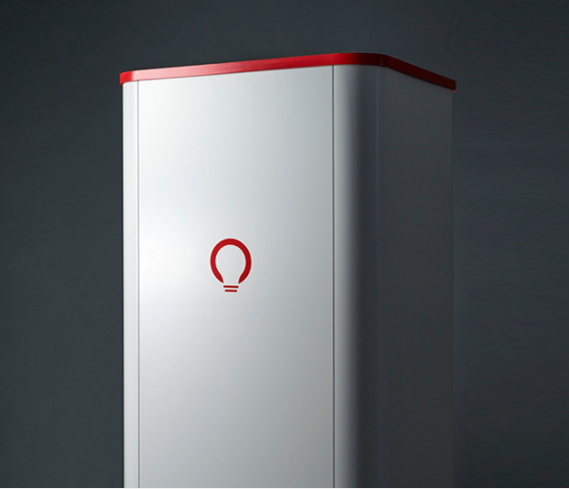 3) Twaice and battery analytics: Twaice offers the solution of using a new centralised analytics platform to understand battery data better in order to optimise businesses. Their products enable creates optimal battery design and enables accurate prediction of battery health in major industries that use lithium batteries. This information in advance enables factories to better plan, using the information from constantly collected data with smart control units.  The predictive diagnostics have the potential of simplifying and improving battery testing, saving energy and money.
4) Zolar and solar systems: While many customers may want to make a shift to clean energy, lack of technical information and difficult organisational processes may make it difficult to make a decision. Zolar envisages an end to this. With a simple, quick and online application process, Zolar offers an online solar system packages that ensures support from the initial consultation stage to the final grid application stage. They also help the customer with customised solutions based on their requirements.  
5) Lilium and air mobility: Lilium has come up with the all-electric Lilium Jet that takes off and lands vertically without requiring any infrastructure for take-off and landing. This makes it possible to create connections across any geography with direct flights of up to one hour. The costs are less than 1% of that in a similar high-speed rail line. With new partnerships with Dusseldorf and Cologne airports, this could well be the future of mobility in Germany.
In the future, modern industries, commerce and agriculture would increasingly require portable energy sources, long lasting solar systems, electric transport and so on. Energy efficiency will be key and these intelligent designs and solutions from different start-ups in Germany will potentially lead the way towards a cleaner and affordable transformation.
Header Picture: Riccardo Annandale, Unsplash