From consultancies to NGOs, corporate houses to government officials — people talk about collaborations everywhere, and then go back to working in silos. Seating in a corner of a quiet cafe in Berlin, 34 year old Nadim Choucair describes how this can't go on anymore. His passion to create a platform for human interaction made him quit his job in Berlin and embark on a special journey. And what drove him was a simple desire-
"Businesses are often removed from people. And I want to bridge that gap through partnerships!"
Identifying the disconnect
People working for SDGs and related fields often surround themselves with colleagues and friends belonging to the same sectors. They talk about climate change and the environment, and they discuss policies and practices. But they often forget that there remains a huge section of the society with no exposure to such topics or information. This is what Nadim realised while pursuing his masters at The Fletcher School of Law & Diplomacy in the US. Through courses like Science Diplomacy in the Arctic, he started to learn more about the about the scale, and urgency, of climate change and the Arctic melting ice cap.
Businesses are often seen as separate from the development agenda. But Nadim saw an opportunity of bridging this gap with the SDGs. He started marrying the concept of design thinking and SDGs to foster new partnerships using the entrepreneurship innovation process. He is currently the country coordinator for Global Goals Jam in Germany and has been dedicating all his efforts on furthering the 2030 Agenda for the last 3 years. This has finally culminated into his new found company, the 2030 Cabinet.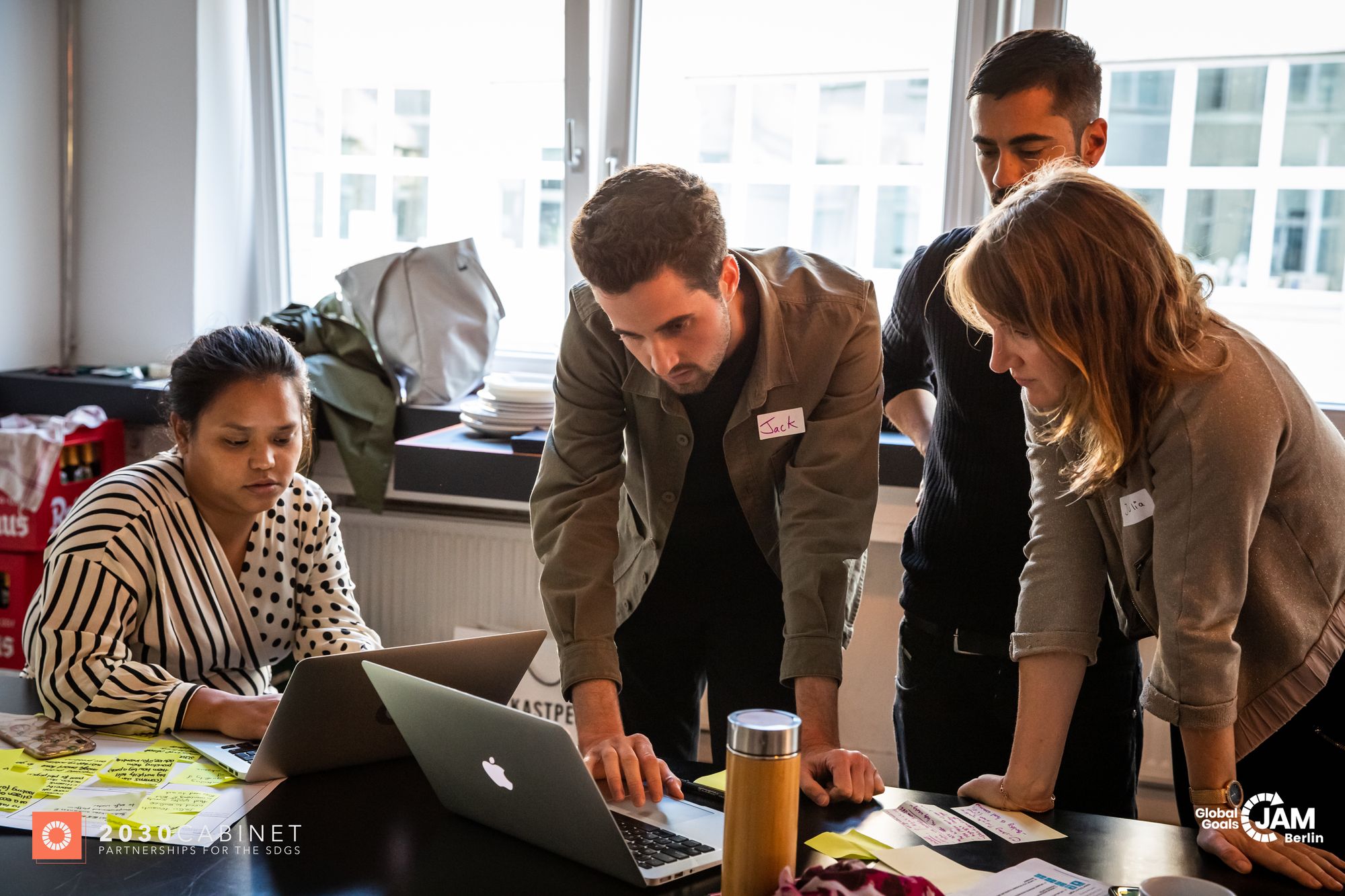 The Global Goals Jam grows!
The Global Goals Jam is a two-day event organised across the world and it seeks to bring together teams that work on challenges related to the Global Goals. It was in its 3rd year in 2018, when Nadim and his team jumped on board to organise the 1st local Global Goals Jam event in Berlin. There were two other cities- Leipzig and Dresden in 2018, organising the local chapters. In 2019, under Nadim's initiative, the Jam was extended to be organised in 5 German cities.
Berlin has always been special for Nadim, since it offers glimpses of alternative futures and sustainable lifestyles. So it was a meaningful experience for Nadim to initiate the Jam in Berlin and bring together diverse stakeholders of the SDG ecosystem through it. Some stakeholders provide knowledge, some bring in the finances, while others represent the policy framework around it. And putting them together makes them interact and exchange in a way like never before.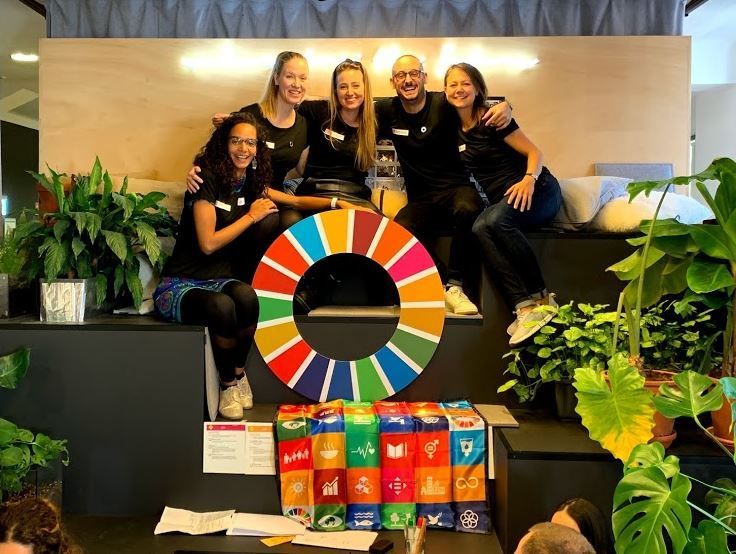 From challenges to solutions
30 talents from different disciplines were brought together in Berlin for the Global Goals Jam local edition sponsored by the SDG Investments. These talents were then confronted by real life problems provided by different challenge owners like Veolia, the Berlin Convention Office and the BRIGAID EU Project.
One of the open challenges that was proposed by the organizers was around managing e-waste. And interestingly, the team that took it up is now planning to take forward their solution and move towards the implementation stage. They call themselves Team Weeeloop, and are working to create a tangible solution to help consumers increase circularity for their e-waste and looking for a technical partner at the moment.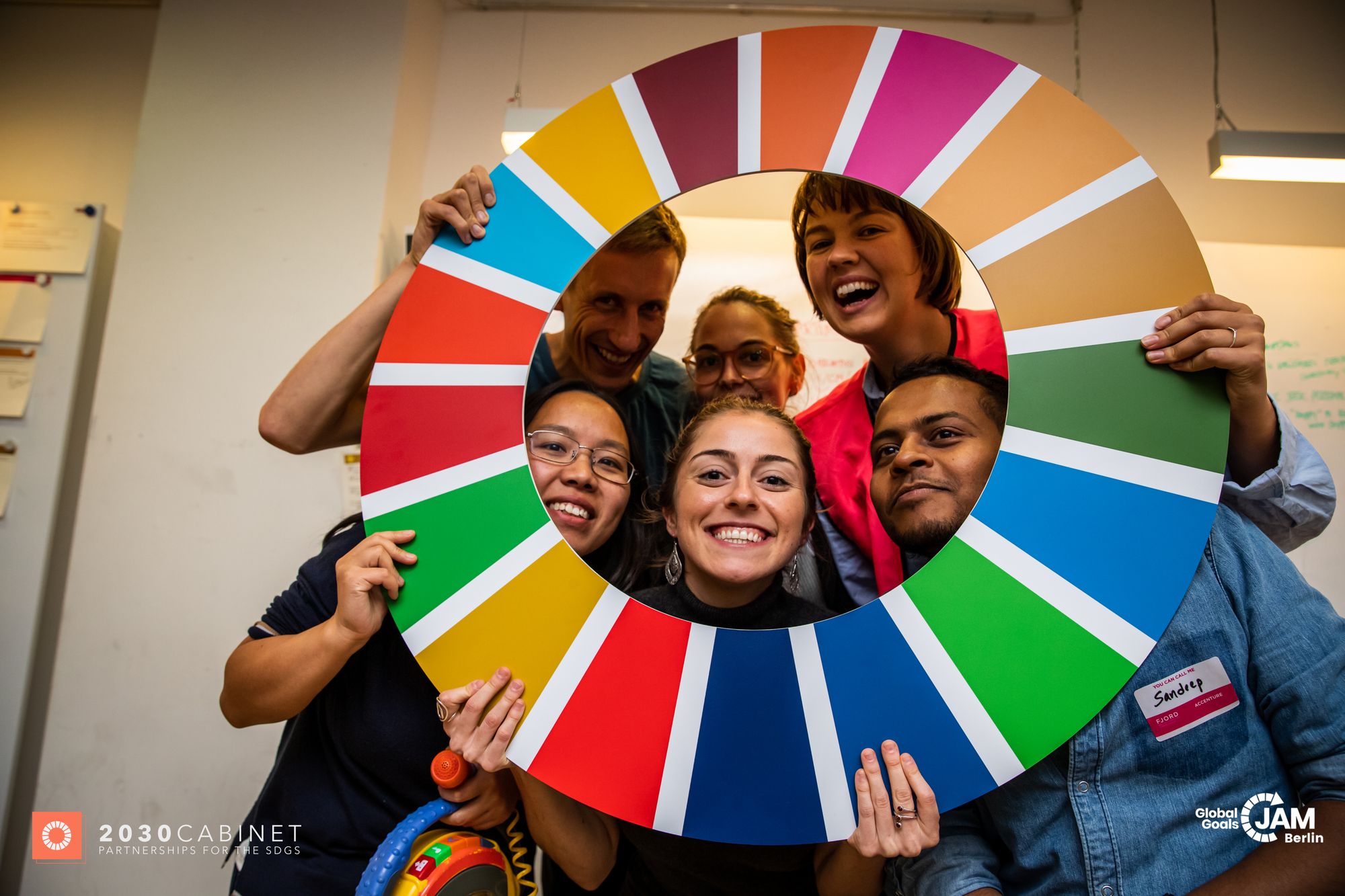 What's next after the Global Goals Jam?
The Global Goals Jam is a vehicle to build and engage Berlin's SDG ecosystem. Nadim aims to take it further with 2030 Cabinet, a company he started to accelerate progress towards the 2030 Agenda through partnerships. 2030 Cabinet helps organizations increase their awareness about the goals and the impact they have, connects to the right stakeholders from the larger SDG ecosystem, and offers a community that they can engage with through events like the Jam.
While businesses have the skills to make new products financially viable and reaching out to a larger audience, they often remain removed from people at large. Nadim's 2030 Cabinet will address this by offering them a common platform for collaboration that essentially enables businesses to become partnership-ready. He urges one and all,
"Take SDGs as your starting point and find common grounds- whatever you build, build around an SDG. Own them. And once you identify common SDGs to achieve, you have common paths too reach there!"
Join in:
Be a part of Global Goals Jam 2020, either in Germany or across 90 other cities. For more details, click here: https://globalgoalsjam.org