How Kiewert stimulates more sustainability with oil paintings
Cows strolling through a shopping mall. A little boy snuggling up on the belly of a sleeping pig. Calves relaxing together with people on the picnic blanket. Hartmut Kiewert's oil paintings are almost paradoxical moments caught on a canvas - and that is why they are so disturbing, because these animals are depicted to be part of our everyday life in these paintings, instead of encountering them only as portions and hygienically packed eggs, milk and meat products in the supermarket.
Through the harmonious interactions captured in the paintings, the artist creates a closeness between man and animal that does not exist in reality.
"In our society, meat production in particular, is being strongly detached from the general consciousness," explains the Leipzig-based artist.
One can only see the end products on market shelves, but not the animals in front of their eyes. The huge industry behind it, the mass production and slaughtering of animals are rarely perceived by the ordinary buyer. And this needs to change in order to raise consciousness.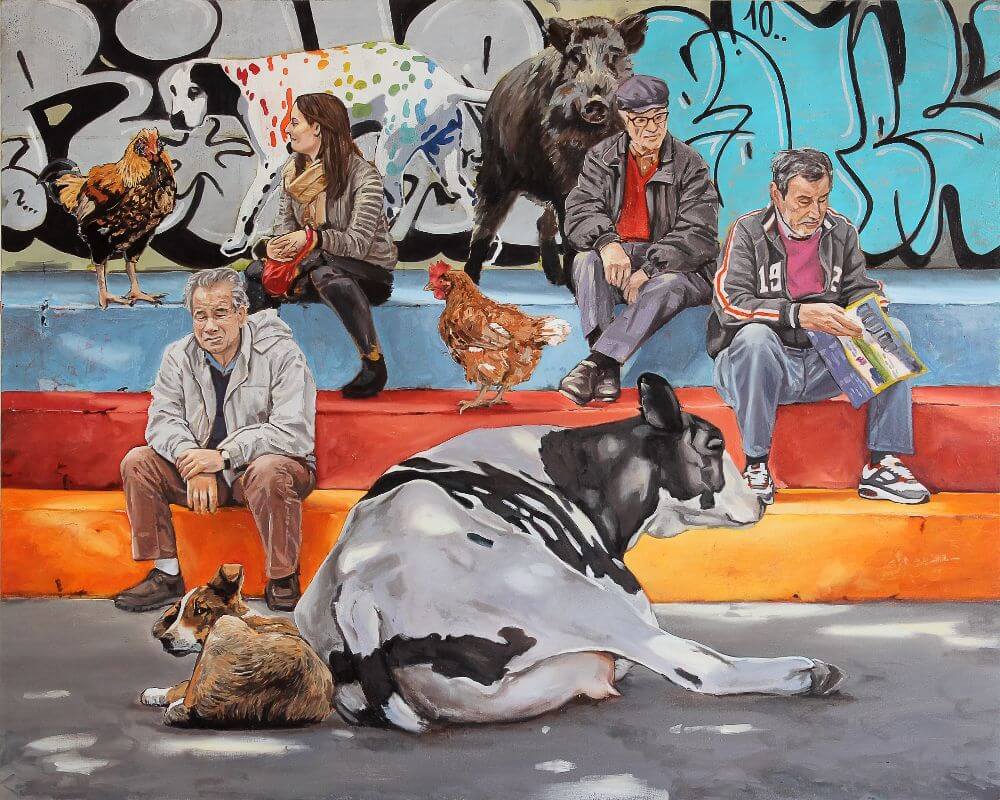 The 39-year-old painter has his studio on the factory premises of a former cotton spinning mill in Leipzig, where art and culture have conquered the factory buildings after reunification. Semi-finished paintings lean against white walls, the sun shines through large windows onto the red-brown painted floors, a trolley with vegan oil paints and brushes lie next to the easel.
For more than ten years, Kiewert has been seeking to answer questions about the social human-animal relationship through his art. His approach:
How are the farm animals perceived by the world outside?
How can something in the imaginary world be changed?
How to contribute to a different way of viewing farm animals?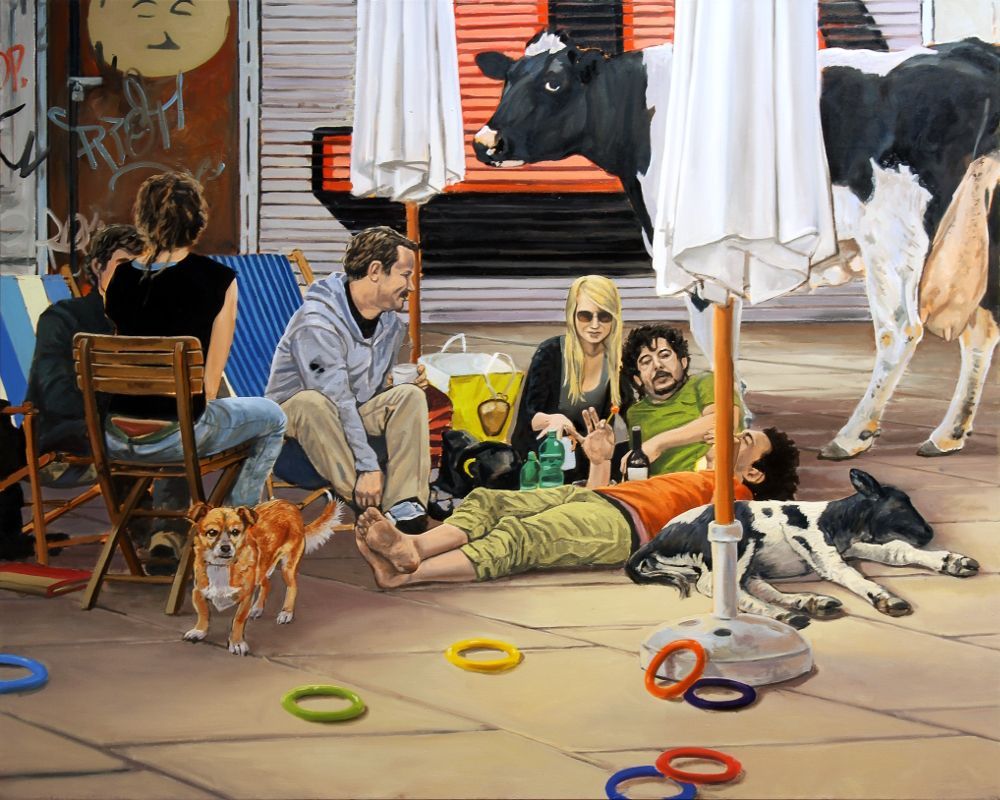 He sees his pictures not as Utopian blueprints, but as food for thought that has been brought to the canvas. He deliberately does not show misery in his works, does not raise his index finger, but rather relies on the power of positive images.
The peaceful scenes that arise in his imagination are up to 15 square meters in size and captivates the viewer. Often he senses that some thoughts are forming in the minds of his viewers and succeeds in stimulating people to think through the positive approach of his art.
"I'm not going to make people stop consuming animal products with my paintings alone now, but with my work I'm throwing stones into a scale into which many others are also putting something. Maybe there will come a moment when people actually want to change something in their everyday lives,"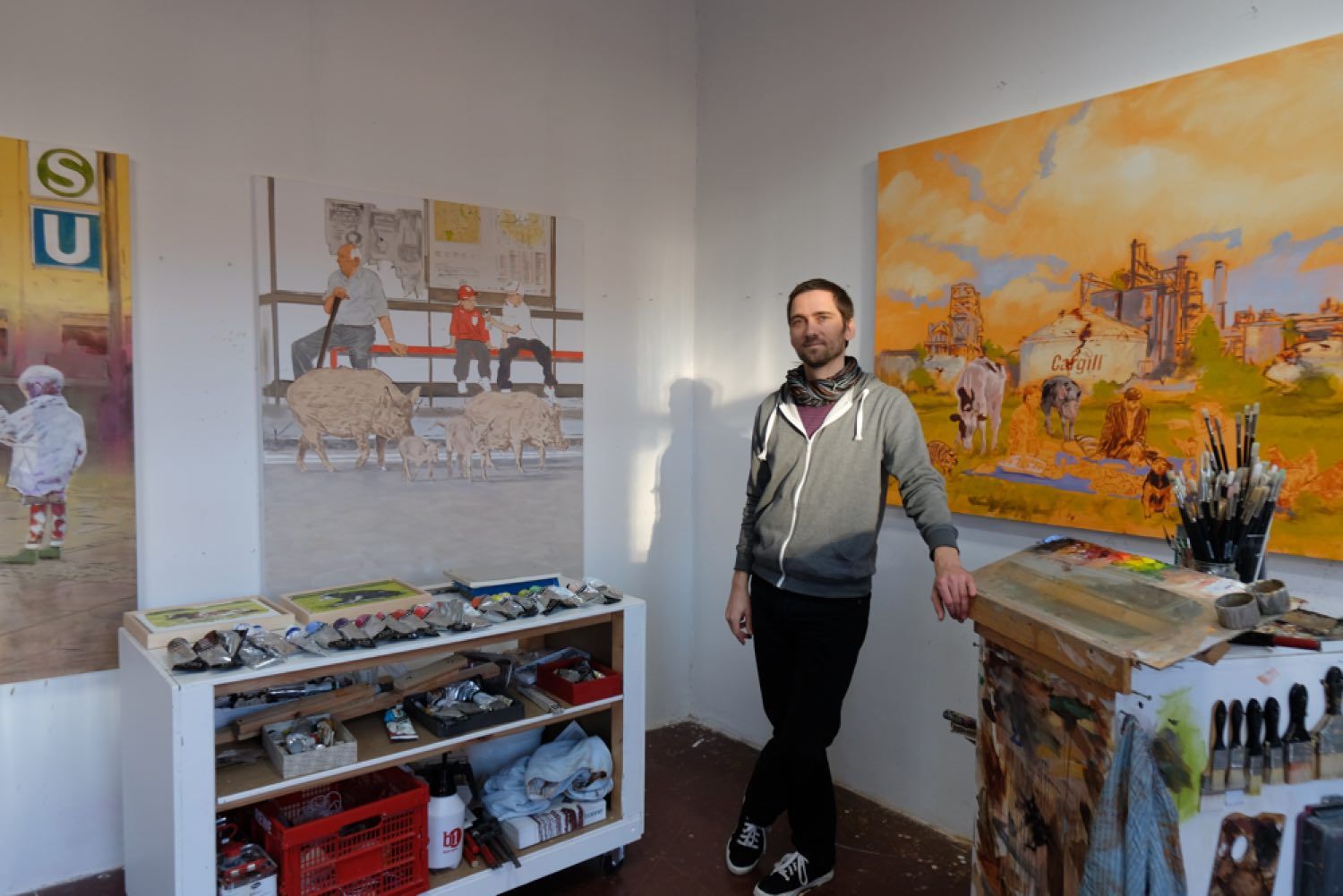 Hartmut Kiewert himself made the shift a long time ago: in 2001 he made the decision to go vegetarian, and later turned vegan. "I felt more at one with my standards after this decision," he explains looking back. He understands that humans often struggle with vegetarianism and veganism. "I wasn't born a vegetarian either and I know that sometimes it's hard," he admits.
"Humans are creatures of habit and it takes energy to change habits."
But he found the pressure from his social environment much more difficult. "When I stopped eating meat 18 years ago, I sometimes felt like it's easier to give up sausage and steak than to endure it," he knows from personal experience.
Liberated animals enjoying their life in freedom in a future landscape in front of dilapidated slaughterhouses and fattening houses - these are motifs from his series Animal Utopia. In his imagination, Hartmut Kiewert has already carried out the liberation of animals, which may never happen in reality.
But that is the nature of Utopians: They show dreams of another, alternative world. And through positive images they encourage us to question the status quo.
Trying out plant alternatives instead of animal products, doing a vegetarian or vegan week together with friends, and talking about it with others to infect them with your own enthusiasm - This could be something to build on!
Thank you very much, Hartmut, that we have permission to show a few of your amazing paintings. www.hartmutkiewert.de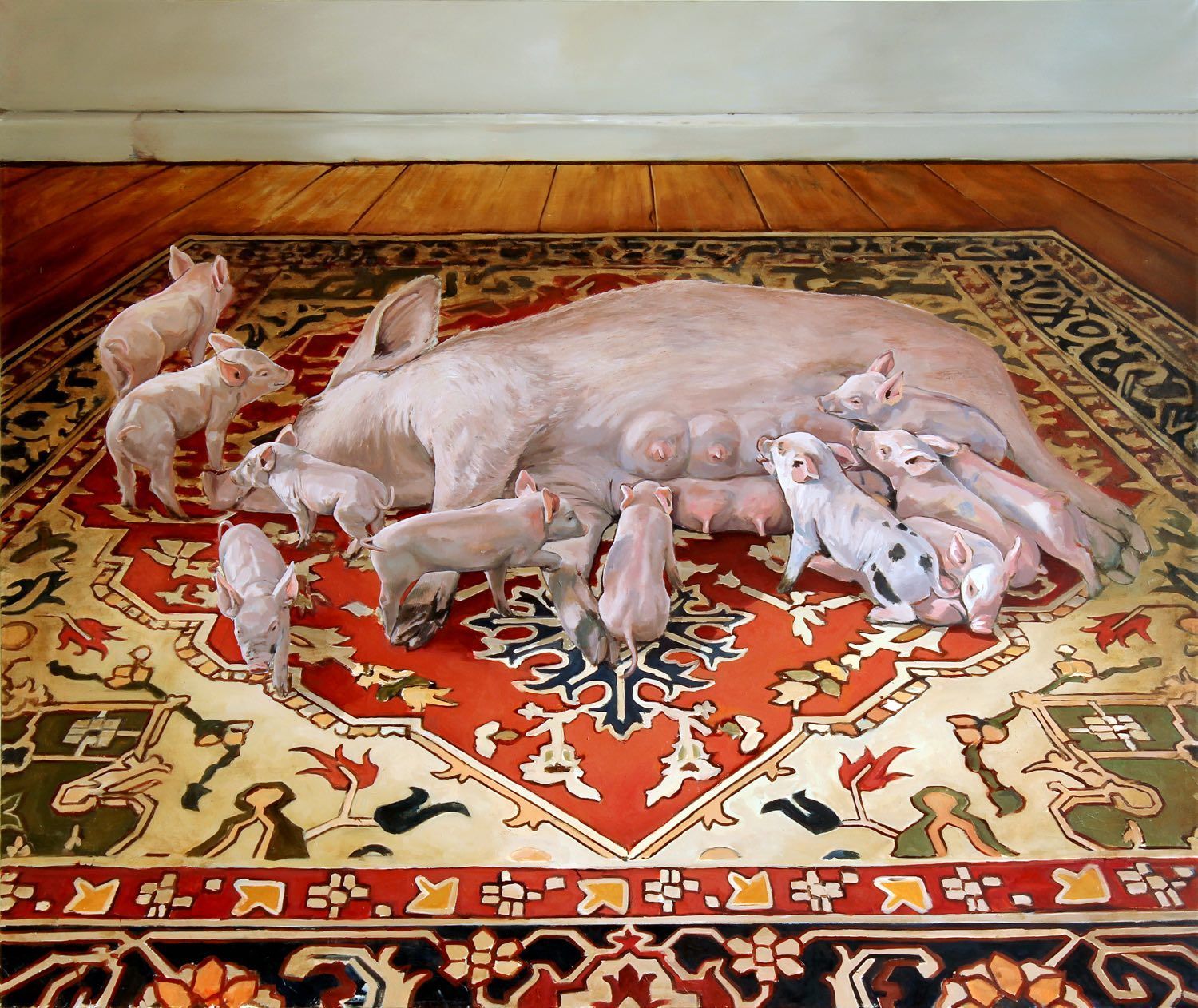 Pictures: © Hartmut Kiewert
Headerpicture: LAZY AFTERNOON II, 2017, oil on canvas, 120 x 150 cm