When the elections are held on September 26, many young people may once again fail to exercise their right to vote. And this in an election that will set the trend for decades to come. The group of people under 29 has the highest proportion of non-voters and is therefore the most underrepresented group in Germany when it comes to voting.
That's why democracy needs new formats that specifically address young people and give them the opportunity to express themselves on political issues and to inspire and activate non-voters for democracy.
With UNMUTE NOW, the non-profit organization ProjectTogether has now launched an open social innovation program that inspires young people to actively participate in existing social processes, for example in social movements, parties or associations, or to use new opportunities for participation.
In a scientific briefing which UNMUTE NOW published in 2021, they showcase a few reasons for this lack of political engagement in young people, which include disconnect with from current political agenda, less integration with political institutions and the overall perception that politics is an arena for older people.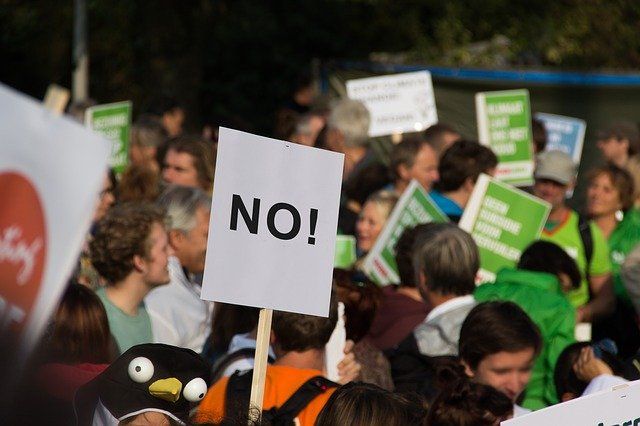 Voting is disproportionate among young people
In the same study, socioeconomic differences are also cited as a major factor when it comes to voting, with studies showing that those young German voters who can be classified as middle or upper class, had a higher turnout in the 2017 federal election; voter turnout was 23 percentage points higher among the upper class than among the lower class. Additionally, people with migrant backgrounds tend to participate less in political affairs than the rest of the population.
However, there are certain areas in which young people are more engaged than their older counterparts, for example climate change. Climate strike movements like #FridaysForFuture saw the participation from vast numbers of young people.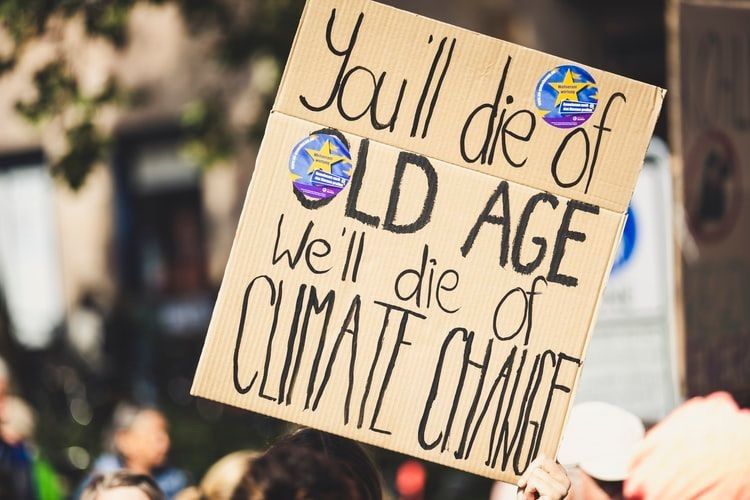 Another study published by UNMUTE NOW shows that the coronavirus pandemic has increased young people's involvement in political conversations.
"Occasionally, participants talk about conversations with friends about Corona politics, even if politics had not been a topic of conversation among friends before."
It remains to be seen whether this will carry into the next election in Germany, however it may be a positive step in the right direction, which can be sustained through the help and support of such organizations.
How is UNMUTE NOW encouraging youth's involvement?
UNMUTE NOW provides resources and funding for projects and initiatives that aim to increase young people's political enthusiasm. UNMUTE NOW received more than 300 applications, and a 13-member jury of experts and a 12-member youth advisory board selected 30 initiatives that aim to integrate young people into political processes and enable them to participate democratically.
Andreas Eberhardt, Executive Director of the Alfred Landecker Foundation, which sponsors the program, emphasizes: "We need innovations for democracy so that young people can and want to actively participate." To inspire enthusiasm for democracy, he emphasizes that UNMUTE NOW combines democratic activism with a start-up mentality. "The projects are developed quickly, tested and are consistently geared to the needs of young people, "Landecker says.
A broad spectrum of innovative ideas is now being implemented: from addressing new groups of voters to exchange formats with political representatives and new media formats to artistic offerings.
Seven initiatives promoted by UNMUTE NOW
1) Radikale Töchter
Keeping in line with the UN SDG4 of providing a quality education, Radikale Töchter gives workshops to first-time voters, as well as companies, all over Germany, in the form of games, creative brainstorming and using "artistic-activist tools." They also have created a podcast series, which looks at courage and the need for knowledge in order to be "courage professionals."
2) Wir sind der Osten
fThe initiative makes visible people in and from eastern Germany who are shaping our society in a positive way. As part of UNMUTE NOW, the team wants to address the challenges facing young people living in the eastern German states - where the proportion of non-voters is particularly high. https://wirsindderosten.de/
3) Crowd Countern
This initiative speaks up against hate speech on the internet. Crowd Countern organize digital counter-speech events where young people meet and work together to respond to the comments that are problematic, and the ones should not be left uncommented. Read another article from us on a Telekom Initiative against online hate speech.
4) TALK Project
TALK is an inclusive hip-hop project for young people who have experienced exclusion, but find a voice against it through rap & dance workshops. Their focus is on anti-discrimination, anti-racism & empowerment, especially for marginalized youth, through an appealing art form and the music they already listen to.
5) Landlichter
One Volkswagen bus, a mobile stove, a volleyball net, a viking chess, two cameras, four park benches and 3 to 7 young people – that's how Landlichter travels to the farthest villages and gets into conversations. Listening in on frustrations and passions, Landlicheter encourages German youth from rural areas to have conversations on  participation, the elections and topics like
generational justice, etc.
6) Yani Politik
Yani politik strives to bring young people with migrant background closer to politics and show them how they can maneuver and shape politics and thus their future. In doing so, young politicians, activists and, in particular, politically engaged young people with migration history act as role models. Topics are communicated with livetalks, infoslides, memes and video statements from young politicians, musicians, comedians, influencers, athletes and gamers.
7) Karakaya Talks
Talk rounds with various guests who talk about everything between pop, politics and more. Invited to the show are people who usually don't get a chance to speak in the German media landscape. Karakaya Talks wants to empower and enlighten with the discussions. The 20- to 60-minute talk shows are published on YouTube. These will be filled with a monthly frequency plus weekly supplementary content on Instagram.
With such initiatives cropping up more and more, one can only hope that the future will be in the able hands of our youth, making conscious choices for themselves and the world.
Header Picture: ©Brooke Cagle, Unsplash