Drinking water from the tap is not a an obvious thing for Rolf Stahlhofen, co-founder of the Söhne Mannheims. With his foundation Water is Right, he stands up for the right to water.
The Elbe flood in August 2002, cost billions of euros and 21 people their lives, and was the worst natural disaster in eastern Germany; and Rolf Stahlhofen was on the stage in Halle an der Saale when the dams broke. A house floating past in the river got everyone up on their feet willing to help and rescue. He called artists together, organised a stage in Mannheim, provided shelter and catering and founded the association Menschen am Fluss.
Ten days later Peter Maffay, Udo Lindenberg, the Fantastischen Vier, Otto Waalkes, BAP, Söhne Mannheims and other friends rocked the stage and raised one million euros for the reconstruction. For Stahlhofen this was an 'aha-experience'
"At this point I realised that you can do much more with a 'we' than alone. And the power of music helps us to work together into conversation."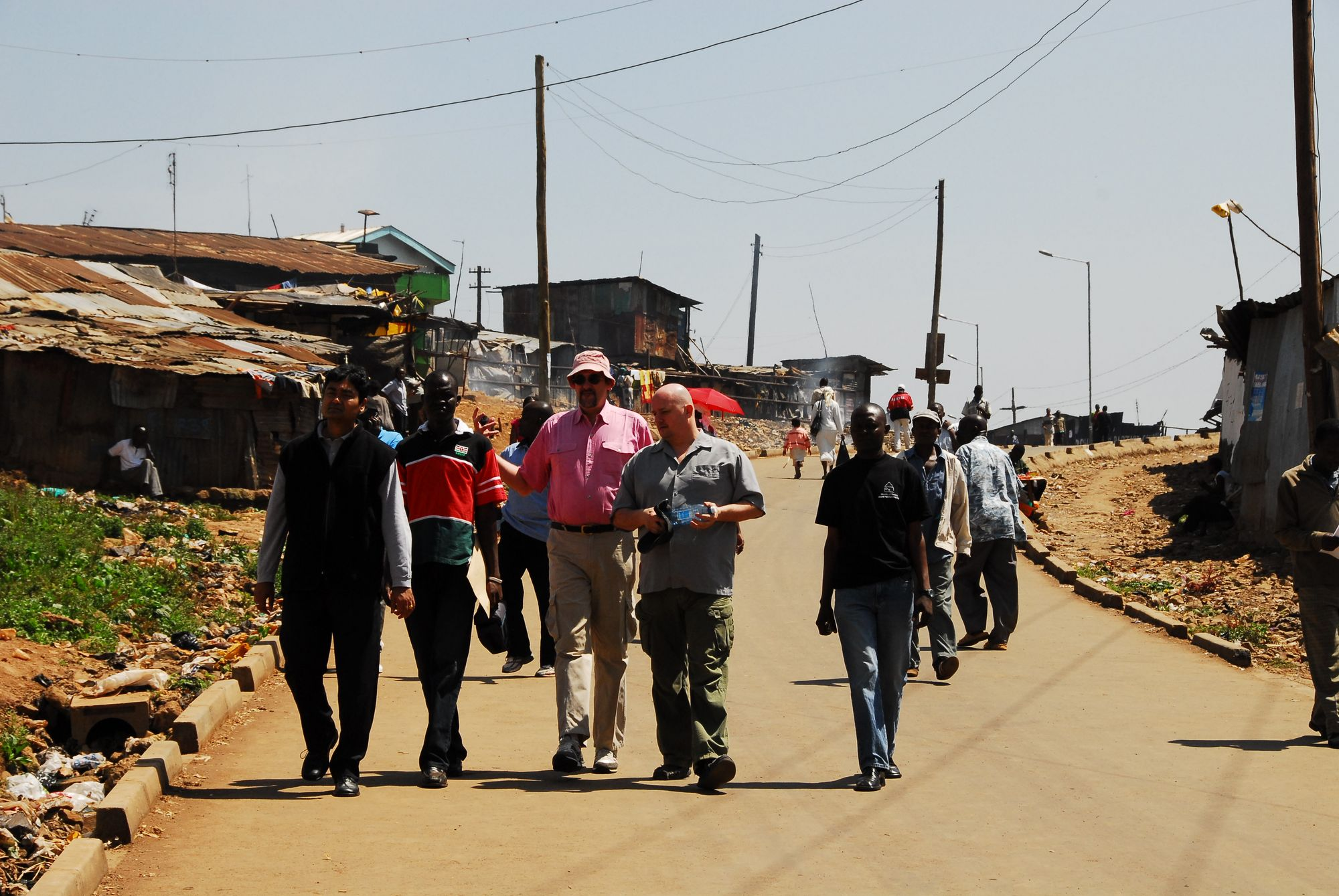 Three years later, in 2005, the city of Mannheim asked the musician to organize a benefit concert to mark the opening of the SAP Arena. The proceeds were used to finance solar water pumps for seven cities in Eritrea. The United Nations organization, UN-Habitat, became aware of his commitment to use concerts and performances to do good worldwide and appointed Stahlhofen as the Messenger of Truth on Water - the first and so far only one in Europe.
From musician to benefactor: The Water is Right Foundation
In 2011, Stahlhofen decided to use part of the proceeds from the concert to establish the Water is Right Foundation, or WE for short, which has since  then implemented projects across 10 countries and ensured access to clean and affordable drinking water for three million people. With the support of the Udo Lindenberg Foundation, Stahlhofen succeeded, for example, in lowering water prices in an entire city through a foundation project in a school in Mombasa.
The reason for this is a small, compact, self-sufficient and easy to use product: the Water-Box from the German company Lavaris. It is a treatment plant that manages to convert 28,000 litres of water into drinking water of German quality standards and caters to about 2,000 people every day. While the litre of water in Mombasa used to cost 30 shillings, the Water-Box reduced the price to only 8 shillings.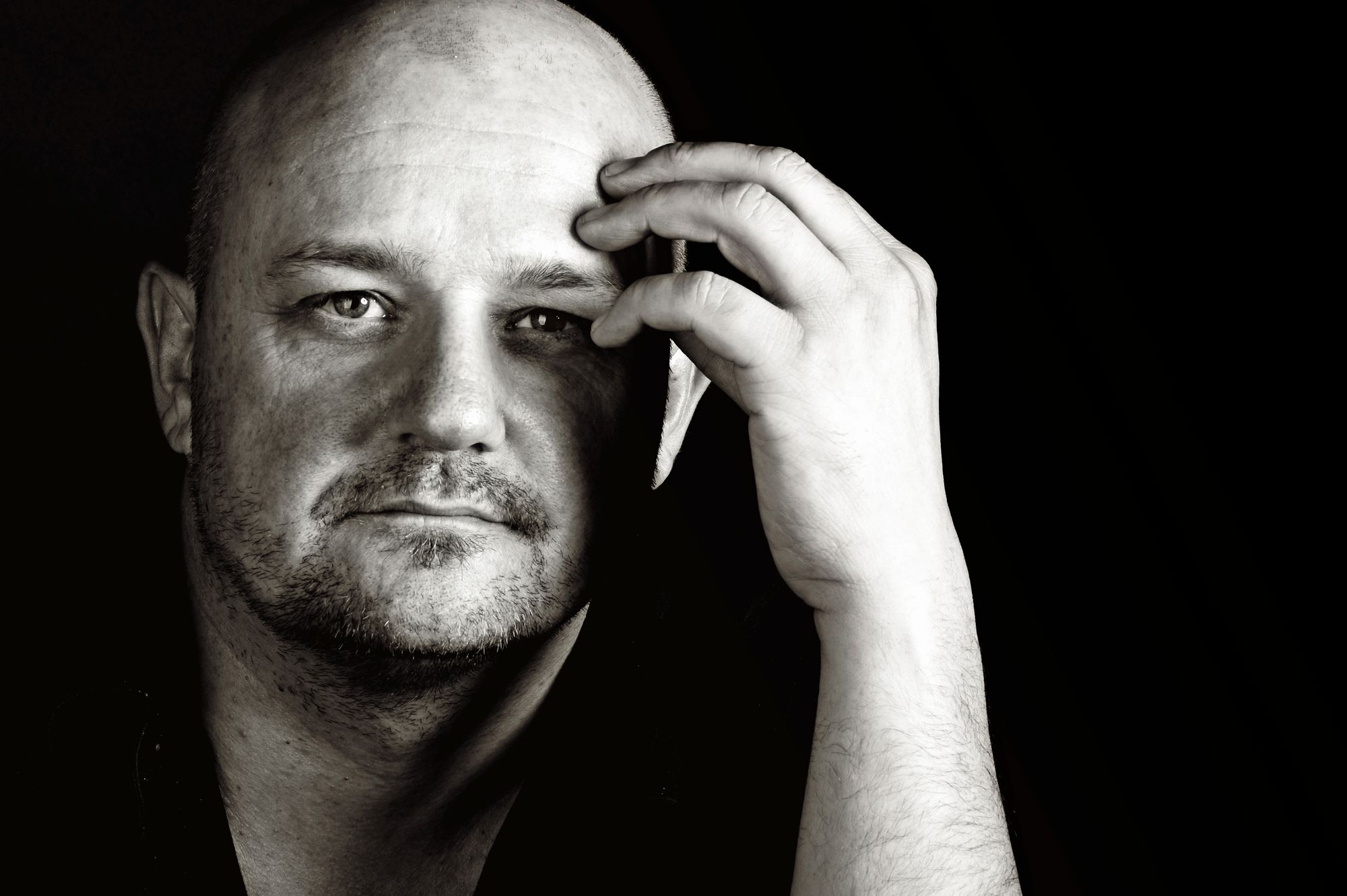 Everyone can use water more consciously
"With all the charity concerts I played, it became clear to me that although music works on a small scale, we can only achieve great things with strong partners," explained Rolf Stahlhofen in October 2019 at the Urban Thinkers Campus in Mannheim. For example, he used the garbage from millions of disposable bottles at festivals to get the Mannheim-based company Röchling to produce reusable bottles that can be refilled at water dispensers again and again. The biggest heavy metal festival in Wacken with 85,000 visitors has already supported this campaign.
"It was in Mannheim for the first time that the car was invented, the bicycle, the tractor, spaghetti ice cream and it's about time that a new world-shaking model comes out of Mannheim", the musician said. The calculation is simple: If a litre costs one euro here, ten people can drink it somewhere else.
Access to water must be guaranteed for everyone
"The way water is consumed must change, it must be distributed more fairly."
Stahlhofen is convinced that where people have more money, water should certainly have a higher price. "So that access to clean drinking water is ensured for those for whom affordability is zero. Stahlhofen makes this clear when he says that he no longer wants to meet successful people - he only wants to meet successful people who believe and support his idea. "When I will be able to realise drinking water projects for millions of people with very little resources, for every tenth concert I play, then I will think that the right people have been brought together in the 'We'," and we can together perhaps supply 100 million people with clean drinking water.
Join in
Use reusable water bottles; Use water refill station (e.g. Refill.de); Water is Right is looking for experts and supporters: www.waterisright.org; Facebook: waterisright; Instagram: wir_waterisright
all pictures: © WIR - Water is Right-Foundation
Translation from German to English: Sayanti Sengupta