What was UNLEASH all about?
Imagine a concert hall packed with more than 1000 people chanting the Mantra for a 'Better World.' The energy, emotions and excitement in the air is palpable. It is the closing ceremony for the third edition of UNLEASH Innovation Lab that took the city of Shenzhen by a storm in November 2019! Two Nobel Laureates grace the occasion with their presence and fiery speeches.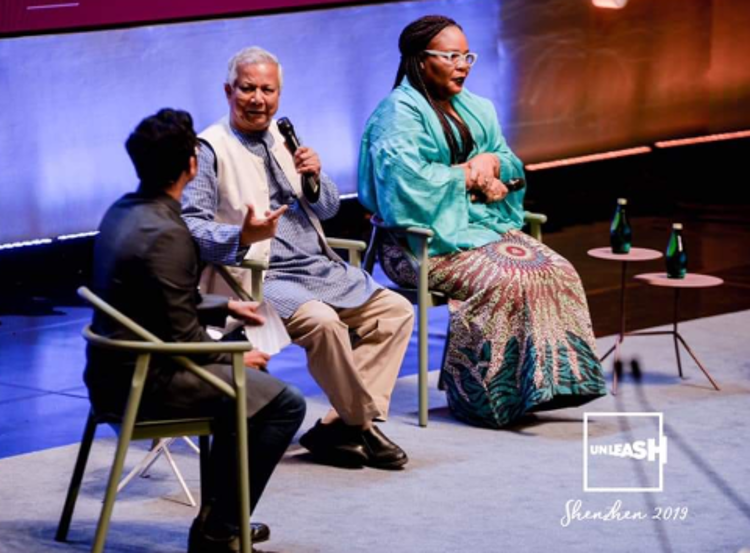 "Defy, make noise and change the world!" – that's the take-home message from the evening.
The UNLEASH Innovation Lab, organized across 25 locations in Shenzhen – popularly known as China's sustainable city, brought together talents and facilitators from 162 countries and 6 continents. The talents were split into teams and given a week to come up with innovative solutions that take the world closer to achieving Agenda 2030. 8 SDG Tracks were chosen along with a Storyteller track for journalists from all over the world and an UNLEASH+ Track for Unleash alumni who returned to further develop their projects.
Right Questions lead to Right Answers
When you put together so many young, inspired and passionate people in the same room, amazing things are bound to happen! We hustled and we achieved! 200 tangible solutions were created to address real life challenges ranging from tech solutions for making Syria safer to identifying autism in early childhood. And through the whole journey, what kept driving us was asking the right questions.
Why does the problem exist? Who is affected by it? What can be done? And how exactly are we going to make a difference? We asked these questions time and again, personally and in groups. Throughout the week, the teams went through intense phases from prototyping to ideation, guided by amazing facilitators who came from extremely diverse fields and offered excellent critic. But more than that, they inspired us and drove us to reach the best of our potentials!
Our solutions
In the end, each team presented their solutions in front of an esteemed panel of judges and the best of the best solutions are now gearing up for large scale implementation in the near future. Many solutions were app based and directed towards harnessing the benefits that technology has to offer. For example, apps that track where fruits and vegetables in a supermarket are coming from, so that the shopper can make a conscious decision of buying ones that have been sourced locally and is in season, thus reducing the carbon footprint.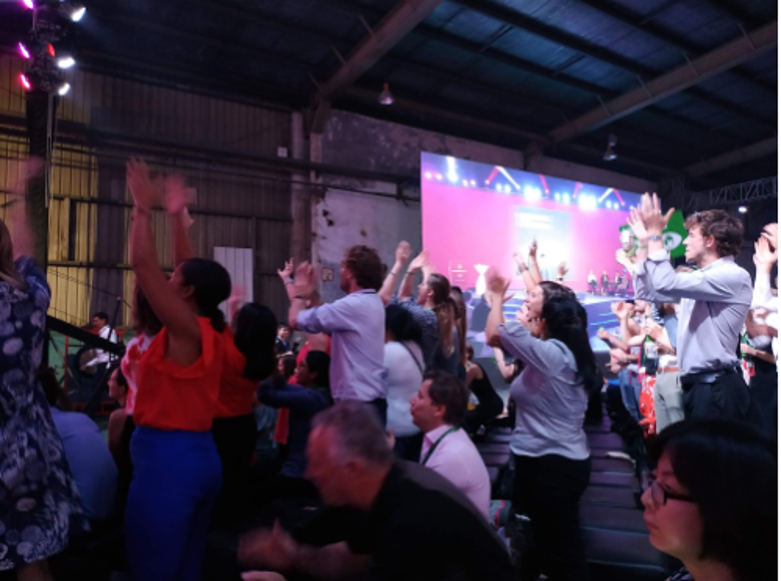 Another app based solution called Chloe Assist was a favorite among many. It makes use of artificial intelligence to understand user preferences and suggests recombining already existing clothes in one's wardrobe, thus reducing over consumerism. My personal favorite however was the stellar solution of providing cooling uniforms for school children in Pakistan, who often drop out from classes due to stifling heat in the summer months.
Embodying Sustainable living
But UNLEASH was much more than just these solutions for me. It was about embodying sustainability and making conscious choices every moment. The whole event was made carbon neutral by the UNLEASH organizers by offsetting 1111 tonnes of CO2 by planting 9500 trees in China to compensate for the air and local travels of attendees. Reusable bottles were distributed to reduce single use plastic water bottles and cloth bags were given for every day usage.
However, there still remains scope for improvement for future UNLEASH editions. Banning use of plastic cutlery for the meals, less of meat and more vegan food options, minimizing travel time and using public transport instead of private buses – could be some of the ways to make the event more sustainable and inspiring in the years to come.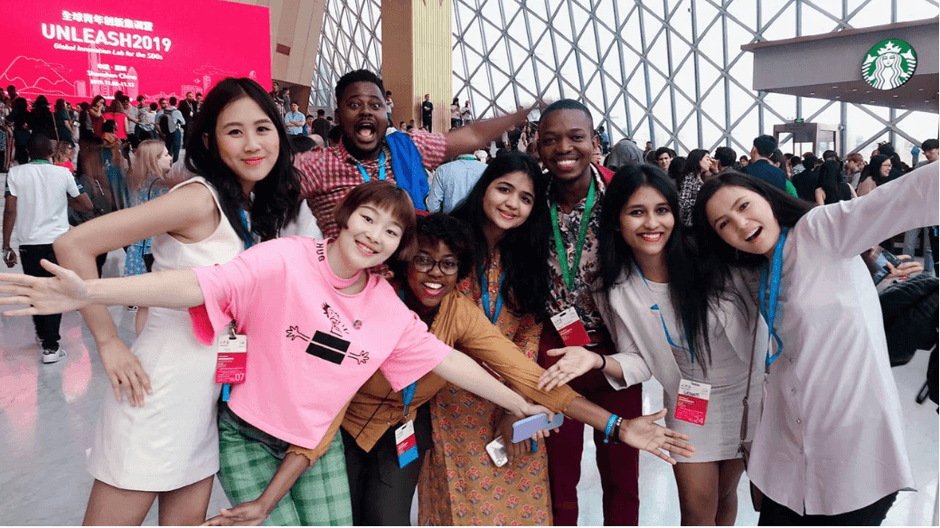 Morning yoga sessions, motivating dances in between tight work schedules, industrial visits, special cultural nights – we had it all! The journey that each one of us embarked in those few days has left us united for a common cause. We acknowledged our privileges and pledged to fight for those who don't have the same voices or power to be heard. We clapped and cheered when Noble Laureate Muhammad Yunus said,
"Old roads cannot lead you to new destinations. Build your own roads and take shortcuts, we don't have much time!"
Indeed, time is of essence, and we UNLEASHers are now prepared to change the world, 200 solutions at a time!
Join in:
Unsubscribe from spam emails, charge your devices on flight mode, use home made products, buy local, eat less meat, use public transport and embody sustainable living in your everyday lives! Follow #17GoalsMagazine for regular updates on Change-makers from around the world who walk and talk the SDGs.