The Plenary Hall in Bonn, seat of the German Parliament before it moved to Berlin, is not the place where to expect brave ideas, infecting positivity and a colorful crowd of engaged people. But once a year it is exactly that: when the Global Festival of Action for the Sustainable Development Goals takes place
Text: Iris Rodriguez
Usually it's the Federal Eagle who holds his watchful eyes over the Plenary Hall. But from the 2nd to 4th May, his venerable appearance was covered with the 17 colors of the Sustainable Development Goals. The Festival of Action, organized by the SDG Action Campaign of the United Nations in Bonn, opened its doors for the third time and more than 1.500 changemakers from civil society organizations, foundations, networks and private sector followed the invitation.
The Plenary hall filled up quickly, people from all over the globe headed towards one of the comfortable, blue seats once occupied by politicians. The opening session was entertaining and inspiring, also due to speakers like Eddie Ndopou, an activist for the rights of people with disabilities. Diagnosed with Spinal Muscular Atrophy at the age of two and given only five years to live, he outlived himself by over two decades, as he mentioned with a smile. His amazing energy was topped only by Yusuf Omar, mobile journalist and founder of #ourstories. He rocked the stage talking about the presence and future of mobile storytelling and within no time he gave an amusing 5- minutes-live-tutorial how to bring a self produced little story into all social media channels simultaneously – all this while launching a drone that took pictures of the amazed audience.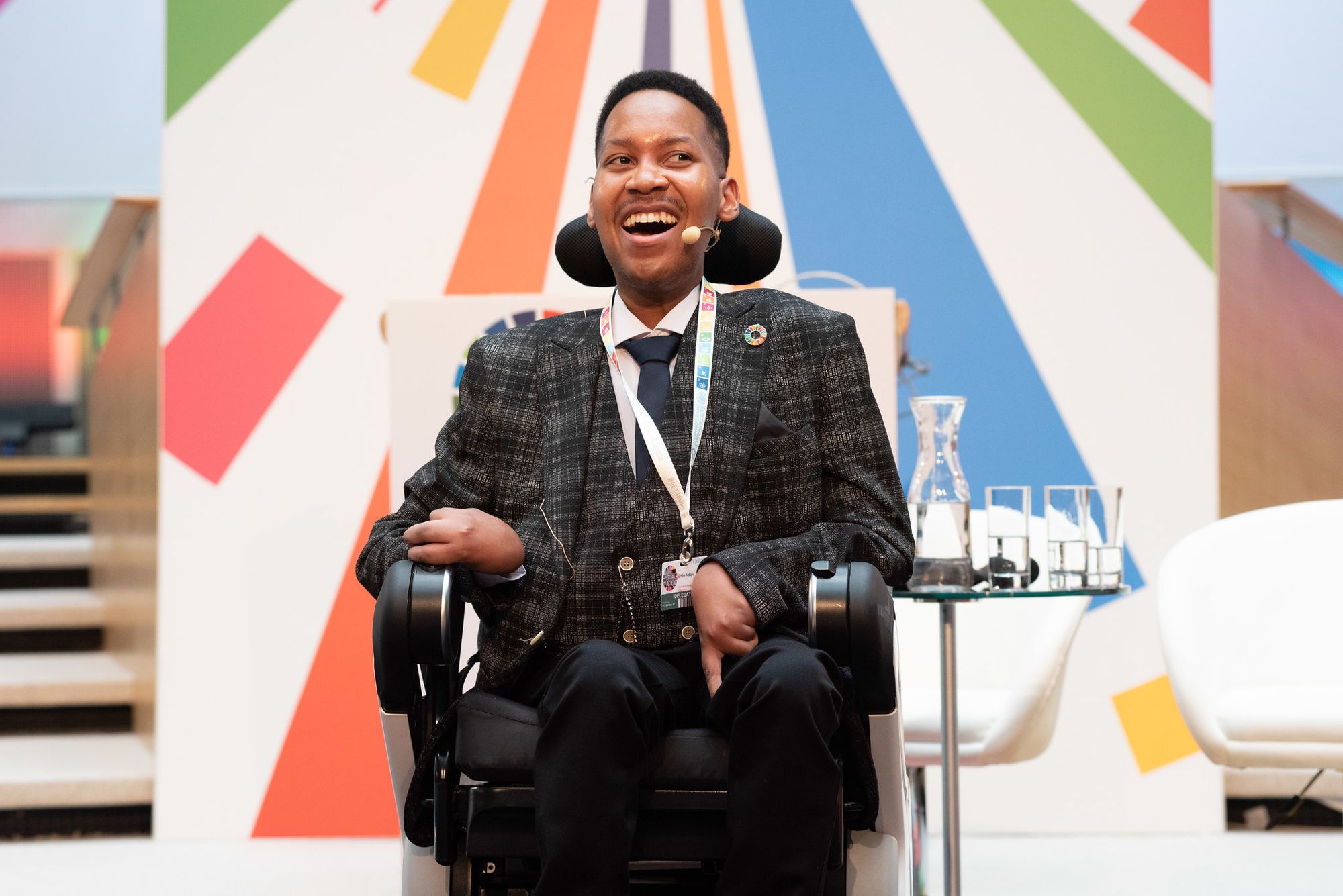 After three days in Bonn it is obvious that the Festival of Action is worth its name: a packed agenda with over 60 interactive sessions in all kinds of topics like responsible leadership, youth movement, multi-sectoral campaigning or the power of sport. Even the role of music to achieve the Sustainbale Development Goals was presented – including a singing workshop for the festival- goers. In between: lunch- and coffee breaks to give the participants enough time for networking, visiting the market place, watching overwhelming UN augmented reality-videos or feeling inspired by talks, dialogues and pitches on the live stage.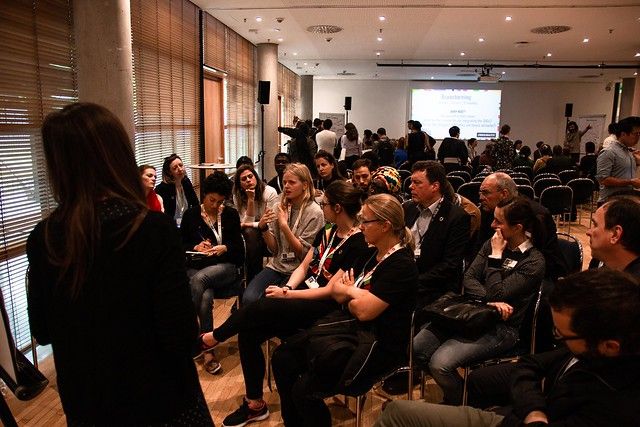 Highlight of this global  gettogether is the award show with impactful initiatives being honored and getting the awareness they deserve.
Amazing and impactful projects were submitted from all over the world in six different categories. Initiatives  like the crowdmap for sexual violence from Mumbai, the blockchain technology tackling ocean plastic and global poverty, or the campaign from Lebanon that led to the repeal of Article 522, the infamous rape-marriage law, were among the winners. It must have been a hard piece of work for the jury to decide among the huge amount of strong entries.
The '10 years to go milestone' for achieving the Sustainable Development Goals is approaching. Time for more inspiration and more coalitions to advance action on the SDGs! How do you contribute to the Goals? Watch out for the next application round for 2020 starting by the end of this year. more: UN SDG Action Campaign