In order to inspire talented, dedicated bloggers, we are spreading their important work even more widely - because only together can we achieve the 17 goals and inspire even more people to live a sustainable life. Here we present the top 5 blog posts and the winner of the seventeen goals Blog Award for August!
And the winner is Su Reiter! Her blog post on the 30-Day Minimalism Challenge on her minimalismusblog.de is a refreshing read, as she picks up on a highly relevant topic for our world today.  Many of us during the Corona times quickly realised that we can get by with much less. And that's not only good for our own conscience and well-being, but above all for the environment.
Three questions to Su Reiter
Why did you start a sustainability blog?
I started the minimalism blog back when I was longing for a simple lifestyle. The more I read about minimalist living, the more I realized that the solution to many problems lies in our consumer behaviour. We own things we don't need and strive for material ideals that don't make us happy in the long run. We pollute the world and do wrong to nature and animals. I not only wanted to decelerate my own life, but also to do something about this social grievance. An alternative lifestyle can change a lot of things for the better and I want to use this blog to bring the focus back to the essentials.
Everyone can contribute to sustainability - what is your best tip for our readers?
I am of the opinion that social change can only come about if everyone questions their own behaviour and seeks the solution to the "big" problem within themselves.
For example, small things that we adjust in our eating habits can ensure that the rain forest is not cut down. So it would be nice if each of us would reduce food waste and speak up against corrupt food companies. If you like shopping, maybe you should take a look at second hand. A lot of clothes bought remain unworn and are sold for a fraction of the purchase price in Second-Hand shops and I recommend everyone to stop by there.
If you could change something today, what would it be?
I am against injustice of any kind. Nobody in this world should produce clothes for a pittance under inhuman working conditions. If I could, I would call upon the fast fashion industry to account for the great injustice done to women and children in low income countries. Furthermore, I would like to see animals as more than just a mass-produced item sold at cheap prices on market shelves.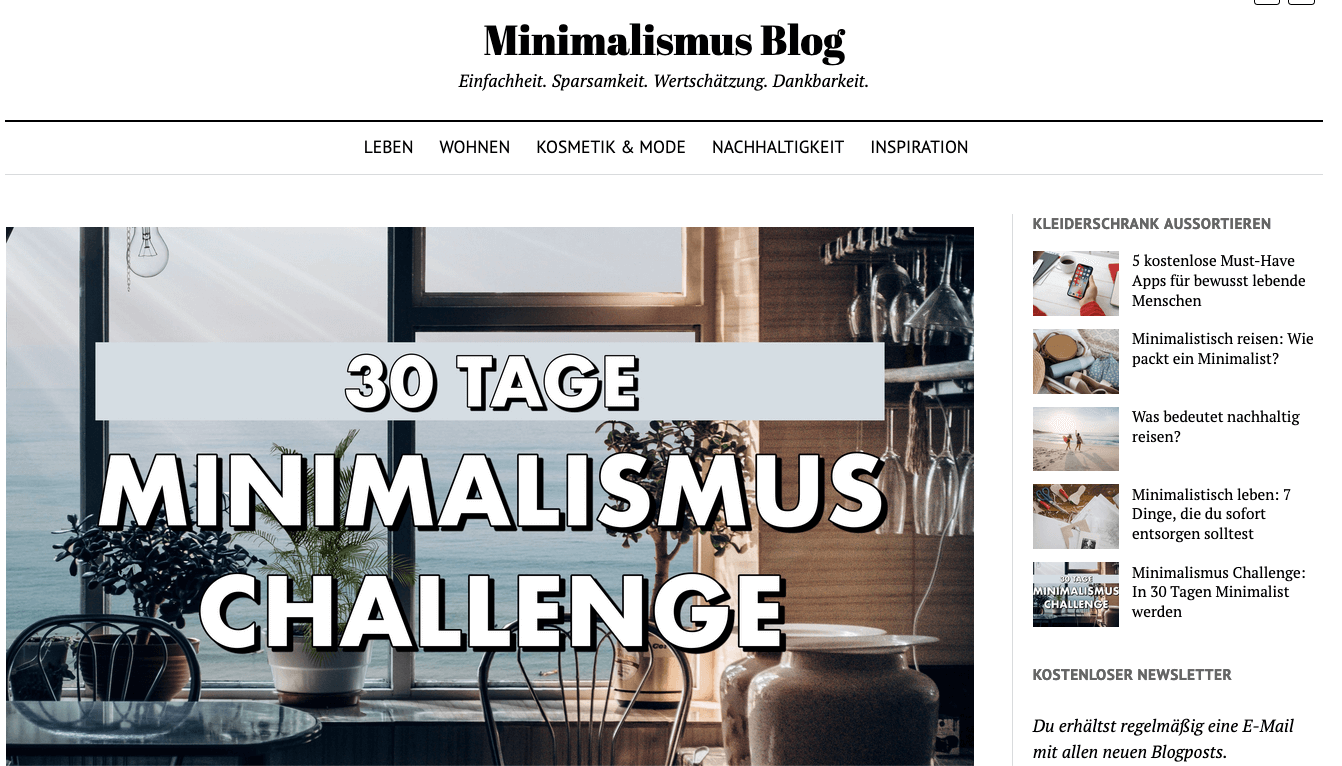 The Top 5 Blog Posts of August
The choice of picking a winner is never easy because of the variety and innovative topics that each blogger comes up with. Here we list the 4 other  contributrs who made it to the list of TOP 5 Blog posts in August. Needless to say, they were all so inspiring and left a lasting thought!
Justine from Justine kept calm and went vegan takes a close look at the dairy industry in her Fact-Friday blog post and described the journey and existence of a cow in factory farming. An important topic, interestingly presented!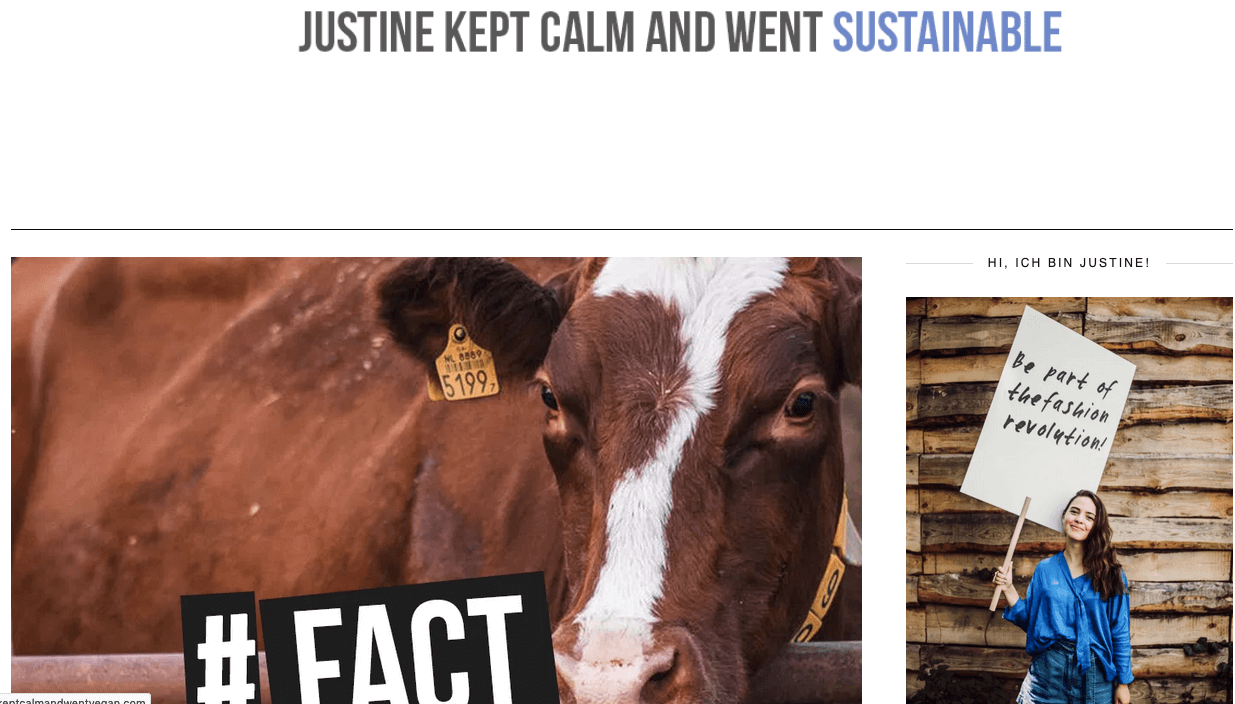 In her blog post about a natural paradise in Poland, Rebecca from rebeccaswelt.de takes her readers to the natural paradise of Masuren. She describes the 1000 lakes, storks and forests, vegan cuisine and slow food, being alone in nature, but also learning about history and culture. In short: a successful contribution to the topic of sustainable travel.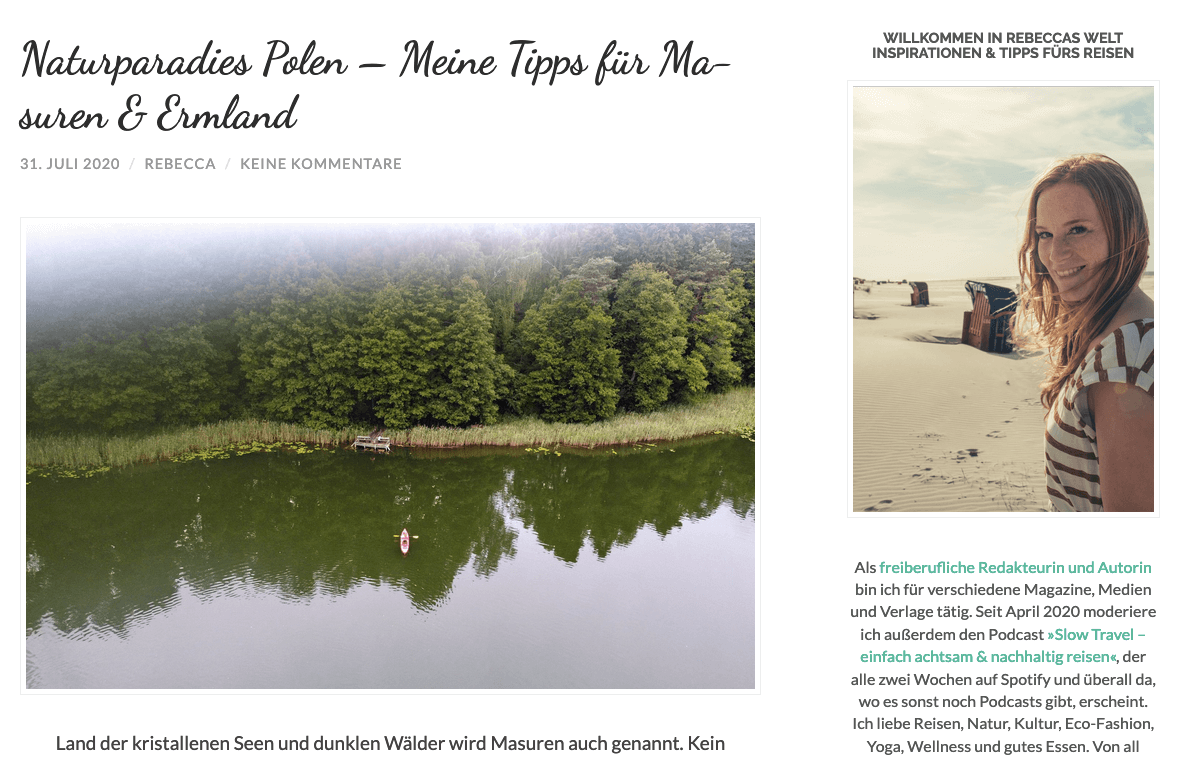 Recycling Bottles is sometimes not so easy! Elisabeth draws attention to this in her blog post on elisabethgreen.de and shows how mistakes can be avoided in glass recycling.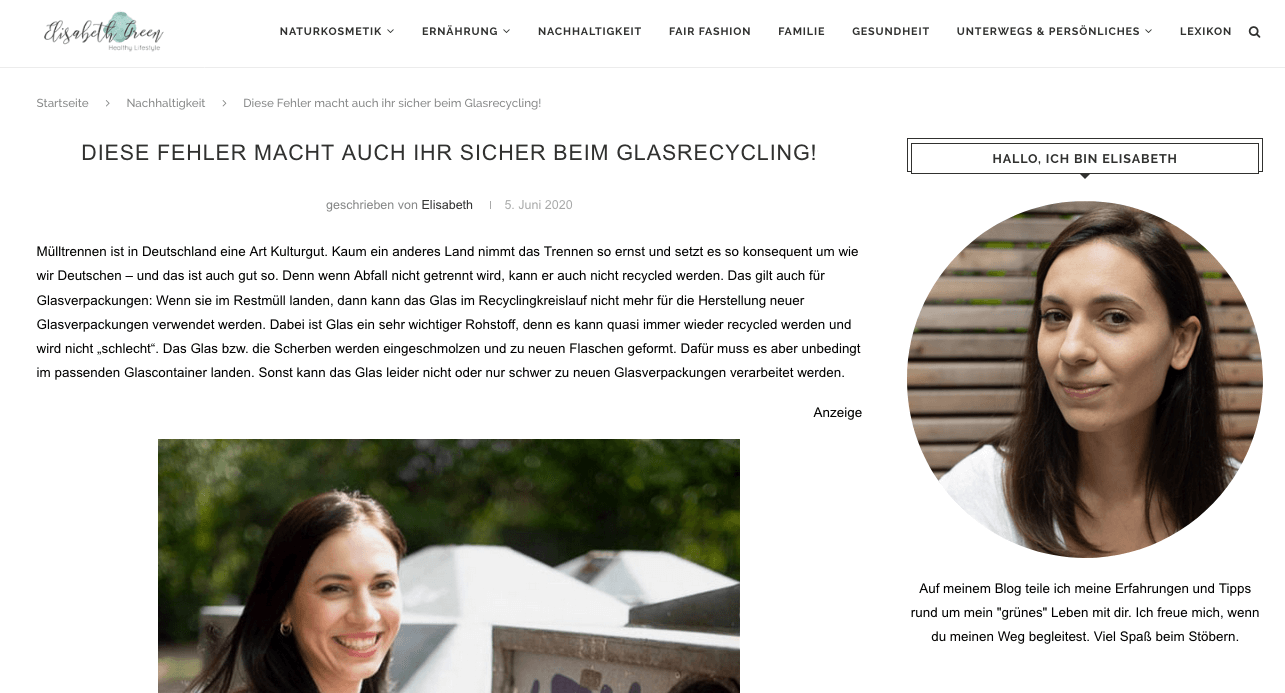 Martin Stingl, in his blog Nachaltig leben of the Verein für Konsumenteninformation (VKI) talks about the need to switch to sustainable COVID-19 masks that are reusable to prevent a mountain of discarded masks.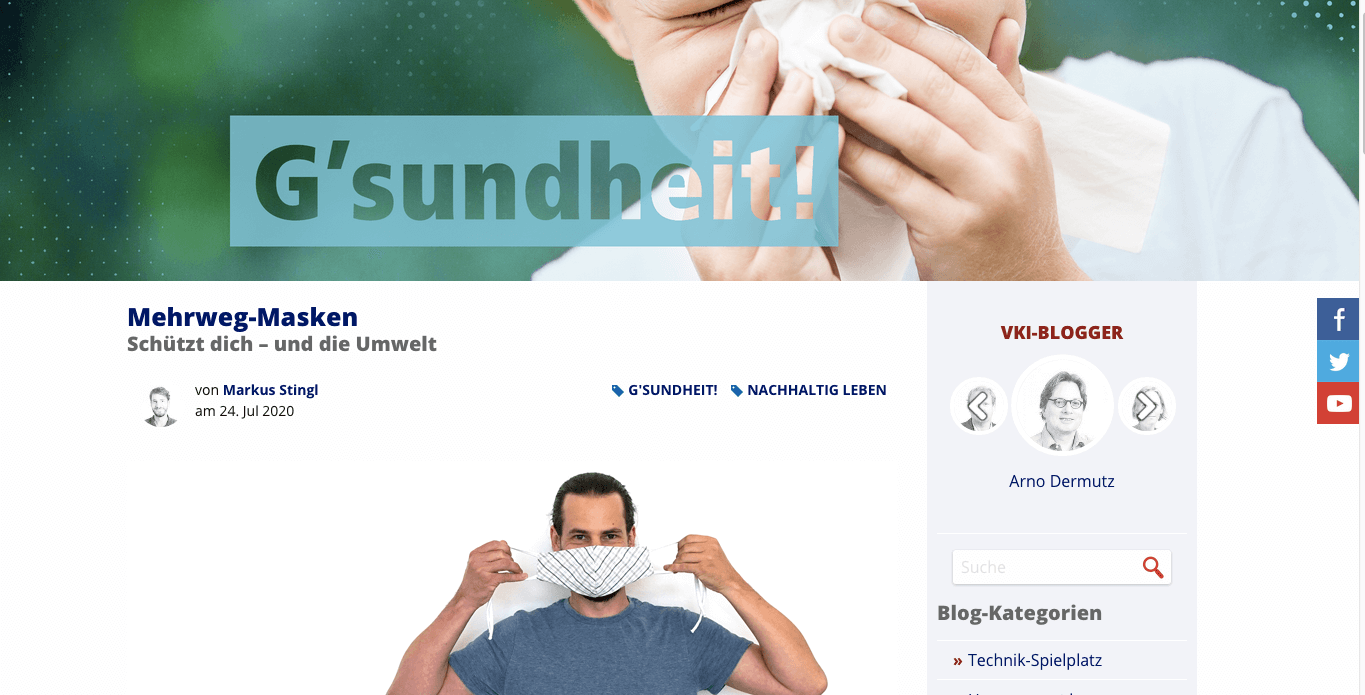 Our selection criteria: While we have revised our strategy from this month to select Top 5 best Blog-posts instead of several nominees, our selection criteria remains the same:
Which SDG is picked up thematically in the contribution?
What is the impact of the contribution?
Does it show ways in which readers can become active themselves?
How creative is the contribution and how relevant is it?
How practical is the topic?
And of course, a good writing style earns the extra brownie points!
PS: If you find the articles are only in German with no English version, make sure to use the Google translate option for these pages, because you definitely don't want to miss them!