Working on our laptop with a fast internet connection is a privilege many of us enjoy. But for Koloba Keita, this had remained a distant dream for a long time. The continuous power cuts and lack of electricity supply had been delaying his plans to open an internet café for school children in Mali.
But this took a turn in 2019, when Africa Greentec brought the concept of a Solartainer, a mobile solar energy plant that started providing Koloba's village with a continuous supply of clean energy. 37-year old Koloba was finally able to invest in several computers, and he is now helping children at school to become digitally literate. Many others like Koloba have been able to start their local businesses, since the German social enterprise Africa Greentec AG (AGT) started electrifying rural villages in Mali and Niger with their innovative ImpactSites.
What is the AGT ImpactSite?
The AGT ImpactSite offers a holistic system for sustainable electricity production, designed to addresses various needs of the rural communities. The different components of the ImpactSite caters to power production, cooling, water treatment and communication. The Solartainer, the central part of the ImpactSite, forms the core of the system, and offers a possibility to move on from diesel based electrification systems, that have harmful impacts on the environment, to a clean energy source.
How does the Solartainer work?
The mobile container made of solid steel, can be set up within two days, and is expandable. Designed to withdraw harsh climatic conditions, these containers come with the option of having add-ons: 1) A water purification system that ensures access and availability to clean water (SDG 6); 2) Satellite and Wi-Fi hotspots that can help villagers access the internet.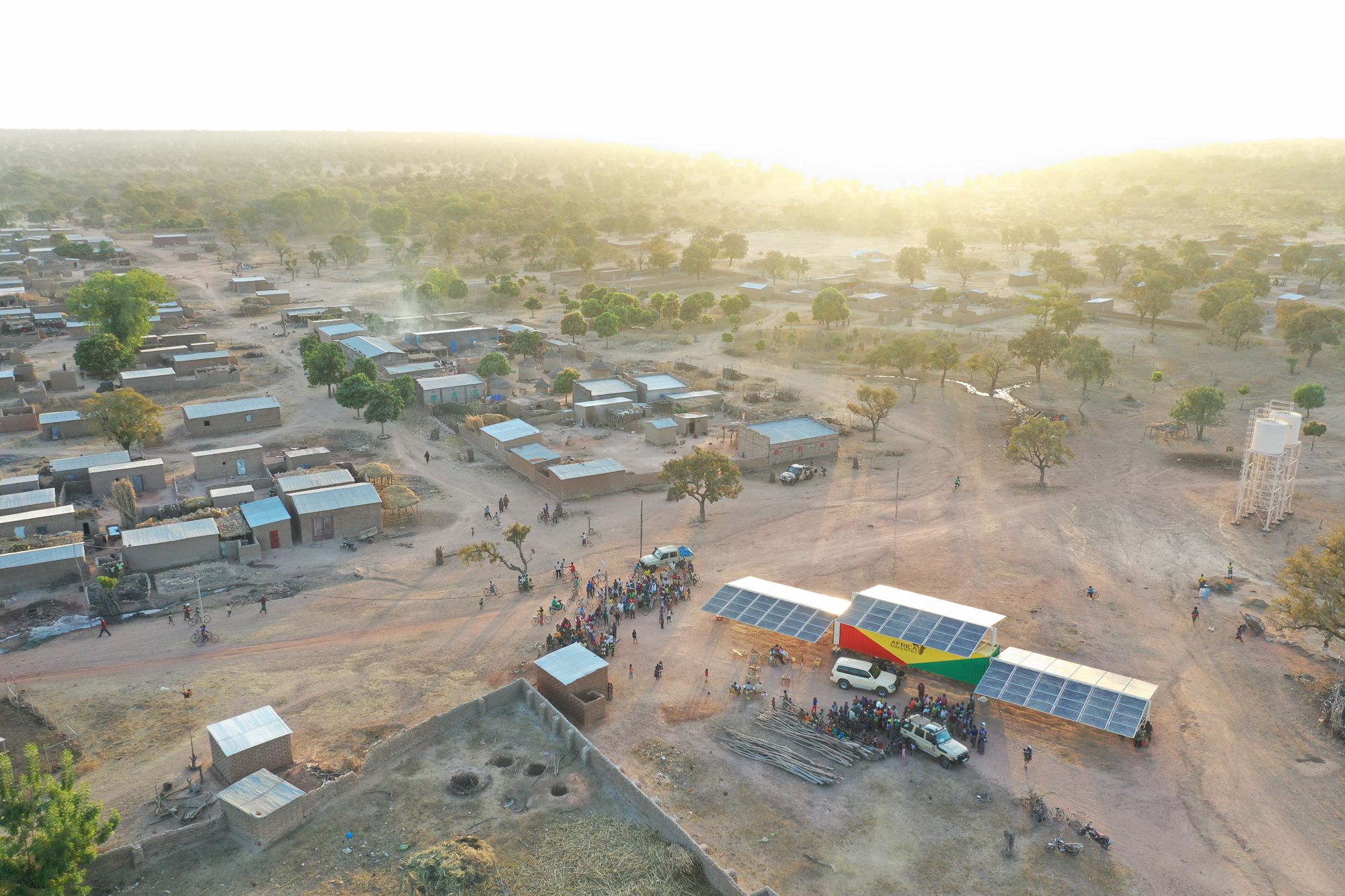 Apart from the external durability, Solartainer's technical components are designed to last as long as possible. The innovativeness doesn't stop in the concept or design, but as the local energy supplier, AGT  has ensured that the operation and maintenance of the Solartainers and its other products is taken care of by AGT's local staff, thus creating jobs and contributing to the local economy.
How does the Business model from AGT work?
AGT is a mini-grid developer and operator that also provides financing and ownership of the components in Africa. Based on agreements between African national governments and AGT, the ImpactSites are installed according to an operator model. AGT sells electricity, cold storage, water treatment and other services to the customers in these ImpactSites, and since the costs are affordable and in many cases cheaper than what local communities have been paying in the past, AGT has been able to cover their costs.
The financing consists of several building blocks through which investors in Germany or elsewhere, can invest in Africa GreenTec AG on a project basis or as equity investors. The business model also pre-includes costs of maintenance, which gets covered by the income from the sale of electricity and other services.
Experience of AGT in providing clean energy in Africa
AGT has been electrifying villages and towns across Niger and Mali, and has provided 25.000 people with direct access to electricity, and with more than 100.000 benefitting from it.  Taking this a step forward, AGT is now set to establish an open space photo voltaic park in the city of Sarh. In a recent framework agreement signed between Chad's national electricity supplier SNE and Africa GreenTec, the company has taken up the task of inaugurating an era of energy transformation from diesel generators to clean energy systems in several cities of Chad.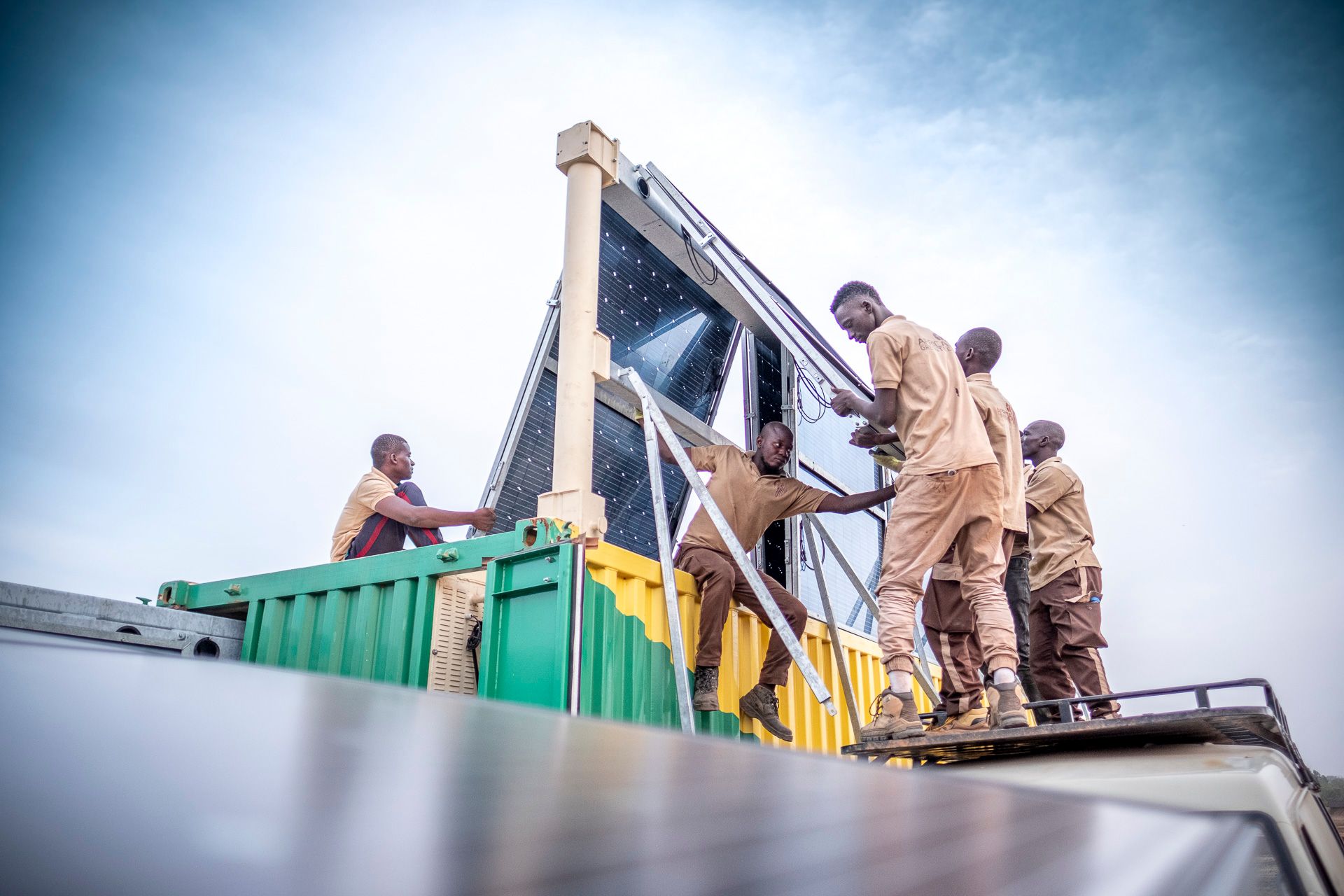 A major part of this transformation will be brought about by the ImpactSites. As a pilot project, these ImpactSites will be established in three villages of the Lake Chad region, and will run entirely on solar energy. Starting from electricity, to cold storage, clean water supply to internet connectivity – the AGT ImpactSite is designed to be efficient, affordable and sustainable.
Who is the driving force behind AGT?
Torsten Schreiber, founder and CEO of Africa GreenTec, and Aida Schreiber, founder, are the two pioneers of this social enterprise, founded with a single determined vision of bringing electricity to three million people in Africa, who continue to live without it.
In Torsten's very moving review of his year 2020, he expresses his endless strive and passion to keep the company working, despite the challenges that the pandemic brought upon most German enterprises. In fact, it must have been this grit and determination that led him to initiate the crowdinvesting campaign in May 2020, which went on to become the largest ever German self-funding round of its kind, attracting more than 1470 investors till date.
Why do we need more companies like AGT?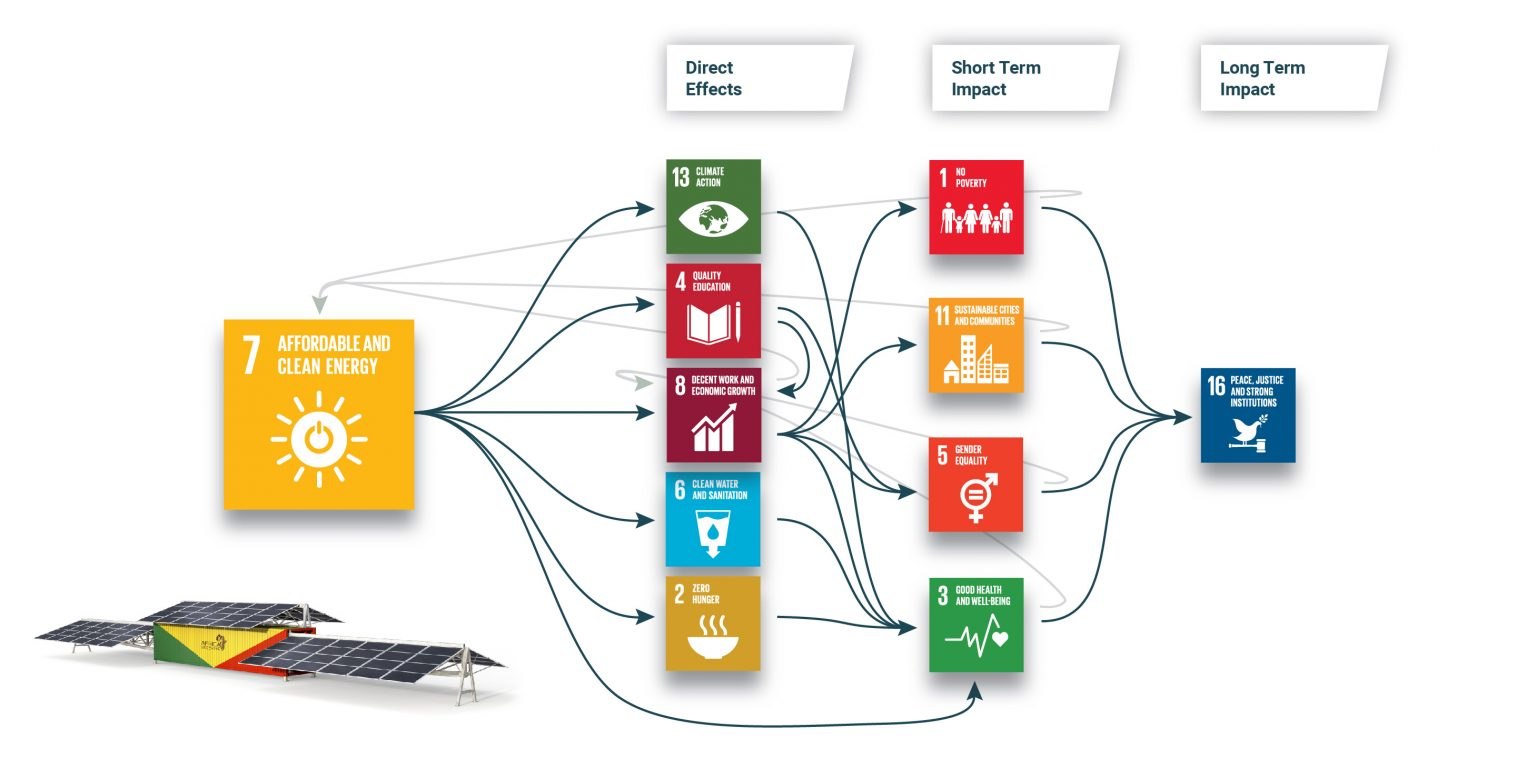 AGT contributes to a total of 11 Sustainable Development Goals and has also been indirectly impacting different aspects like providing opportunities to women entrepreneurs, or by helping bridge the gaps between investors in Germany with markets/labour in Africa. While there is much more work for AGT to do in the coming months, especially with the upcoming ImpactSites, the work they have been doing in electrifying Sub-Saharan Africa and providing robust, one-stop energy solutions is truly commendable, and we hope that more social enterprises will follow their footsteps.
Header picture: Africa GreenTec